Local
During its recent August grant cycle, the Greater Salina Community Foundation awarded $37,760 in grants to 10 area nonprofit organizations. …Read More.
What began as a verbal domestic dispute turned much more dangerous when the woman involved in the dispute allegedly hurled …Read More.
If you notice more Saline County Sheriff's vehicles out and about Friday, there's a good reason: deputies are participating in …Read More.
Salina Police are investigating how a 2013 GMC Sierra 1500 ended up on fire several blocks from the owners' home. …Read More.
There will be no Salina City Commission meeting on Monday. According to information from the interim city manager's office, the …Read More.
WICHITA – An 18-bed secure care facility for juveniles judged to be chronic runaways has opened in Sedgwick County. It …Read More.
JEWELL COUNTY — One person was injured in an accident just before 6:30p.m. Thursday in Jewell County. The Kansas Highway …Read More.
A store in Elmore Plaza was damaged Wednesday morning when someone threw a sledgehammer through a store window. Salina Police …Read More.
News
WICHITA — A Kansas sheriff's deputy who died while making an arrest on Sunday is being remembered as a hero. …Read More.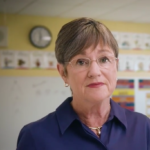 TOPEKA, Kan. (AP) — Republican Kansas Secretary of State Kris Kobach is disputing a new television ad in which his …Read More.
KANSAS CITY– A Kansas man wanted in connection with a July 2015 murder has been arrested in Mexico. Fernando Diaz, …Read More.
HUTCHINSON, Kan. — A 25-year-old Arizona man has been convicted of being in possession of 44 pounds of marijuana with …Read More.
HAYSVILLE, Kan. (AP) — Authorities say one person has been killed in a mobile home fire near Wichita. Firefighters responded …Read More.
SHAWNEE COUNTY — Law enforcement authorities are investigating a shooting and have a suspect in custody. Just after 1:30 a.m. …Read More.
TOPEKA — A former Kansas elementary music teacher has been arrested in a child sex case. Gerald Frank Boster, 65, was …Read More.
STEVEN COUNTY —Officials with USD 210 Hugoton reported Thursday afternoon that the cases of meningitis are viral and not the …Read More.
HOLTON, Kan. (AP) — Authorities say a Kansas man has been charged with fatally shooting his father while he was …Read More.
Sports News
CONCORDIA — This week, the Kansas Jayhawk Community College Conference announced that Cloud County Community College sophomore Feliphe Pasetto de Souza has won …Read More.
DETROIT (AP) — Christin Stewart hit his first two big-league homers and drove in six runs Thursday night, leading the …Read More.
MANHATTAN – K-State Athletics will honor a group of nine outstanding individuals with induction into its Athletics Hall of Fame …Read More.
GOODLAND — A change in time zone didn't change the roll the Cloud County Community College men's soccer team is …Read More.
GOODLAND — The Cloud County Community College women's soccer team received a hat trick from freshman Franciele Cupertino, and a …Read More.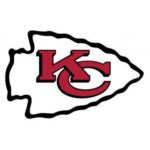 KANSAS CITY, Missouri – The Kansas City Chiefs will host their first home game of the 2018 regular season on …Read More.
LAWRENCE – Kansas women's basketball will have two Big 12 Conference games appear on Fox Sports Network during the upcoming …Read More.