Salina Supports the Kansas Air National Guard
Salina, KS (June 11, 2018) – The 190th Air Refueling Wing, Kansas Air National Guard will deploy KC-135R air tankers and personnel to the Salina Regional Airport for approximately 90-days beginning on June 11. The unit will conduct daily training and aircraft refueling missions until approximately October 1. Salina residents will notice an increase in the number of KC-135 flights to and from the Salina Airport.
The KC-135R Stratotanker provides the core aerial refueling capability for the United States Air Force. The mission of the 190th ARW is to fly the KC-135 in support of world-wide aerial refueling. The unit consists of over 900 Kansans serving in the Kansas Air National Guard.
If you would like more information about this topic, please contact Tim Rogers at 785-827-3914 or email at 
trogers@salair.org
.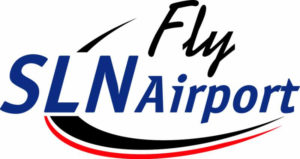 Salina Airport Authority
 operates the Salina Regional Airport and Airport Industrial Center. Over 110 Airport and Airport Industrial Center businesses and organizations generate 6,459 total jobs and account for $1.5 billion in total economic activity.   
Docking Institute Economic Impact Study
.
Passenger information is available at www.flysalina.com.