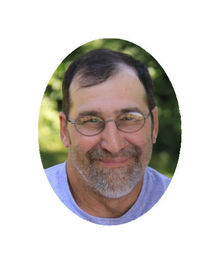 Carl Anthony "Rocky" Raccagno Jr, 61, of Salina, passed away Saturday, May 27, 2017. He was born April 13, 1956 to Carl Anthony and Betty Anne (Wilson) Raccagno in Belleville, IL.
He was a dedicated employee at Solomon Corp for 18 years in the maintenance department.
He was preceded in death by his parents and his sister, Cherie Raccagno.
Survivors include his sister, Annette Raccagno; sons, Mark and Jason Raccagno; stepchildren, Jon Ziegler, Tracey Sparks, and Andrea Johnson; "adopted son", Javiar Duenas; his 12 grandchildren, Ethan, Anthony, Jadan, Jagger, Krue, Maddie, Peyton, Logan, Zoe, Lyric, Anthony, and Joseph, and his great grandson, Zane.
Per Rocky's request, cremation was chosen and a celebration of his life will be held at a later date.
Memorials may be made to Children's Mercy Hospital in care of Roselawn Mortuary, PO Box 2322, Salina, 67402.