Local
Friends of the Salina Animal Shelter (FSAS) is providing Salinans a chance to say "goodbye" to former Salina Animal Services …Read More.
A Salina woman is out a $1,000 laptop computer after someone broke into her home Tuesday. Salina Police Captain Paul …Read More.
If you travel on Assaria Road, your journey just got easier. The Saline County Road and Bridge Department has announced …Read More.
A Salina man faces federal drug and firearm charges, United States Attorney Stephen McAllister's office announced Wednesday. Blake Nicol, 25, …Read More.
By BRUCE MOORE Salina Animal Shelter Volunteer Today, Wednesday, September 19, 2018, Salinans woke up immeasurably poorer, although they may not …Read More.
Recent Booking Activity for the Saline County Jail. All persons included in this post are innocent of crimes until …Read More.
An electrical outlet is being blamed for a structure fire that caused extensive damage to the kitchen of a rental …Read More.
Three top-tier students from Kansas Wesleyan University's Emergency Management and Criminal Justice programs were honored this year with an invitation …Read More.
By LESLIE EIKLEBERRY Salina Post Vanessa Cowie has indicated her desire to submit her resignation as Salina Animal Services manager. …Read More.
News
TOPEKA, KAN. – A Kansas contractor was indicted Wednesday on charges of selling more than $7,000 worth of methamphetamine to …Read More.
WELLINGTON, Kan. (AP) — A 29-year-old Kansas woman who was arrested after her boyfriend was stabbed to death has been …Read More.
DICKINSON COUNTY — A small plane made an unexpected landing just before 1:30p.m. Wednesday in Dickinson County. The Kansas Highway …Read More.
SEDGWICK COUNTY —A driver has been charged with running into a Kansas sheriff's deputy while intoxicated and breaking the deputy's …Read More.
BARTON COUNTY — Law enforcement authorities are investigating a suspect on breach of privacy allegations. Tracy Driscoll, 35, entered pleas …Read More.
JEWELL COUNTY — Law enforcement authorities are investigating a burglary and asking for help to locate suspects. According to a …Read More.
KANSAS CITY (AP) — A former prosecutor and chairman of Missouri's Democratic Party has been sentence to two years and …Read More.
MORRIS COUNTY — Law enforcement authorities have identified the driver who ran over and killed a man on a Kansas …Read More.
WICHITA, Kan. (AP) — A wounded Kansas sheriff's deputy managed to kill his attacker and likely saved the lives of …Read More.
Sports News
MANHATTAN – Kansas State head coach Bill Snyder and select players met with members of the media Tuesday at the …Read More.
LAWRENCE – Kansas head coach David Beaty met with the media on Tuesday, September 18 to discuss the Jayhawks' upcoming …Read More.
MANHATTAN – The Big 12 Conference and FOX Sports announced Monday that Kansas State's Big 12 home opener against Texas …Read More.
CONCORDIA — The Cloud County Community College volleyball team returned home Monday, defeating McPherson College JV in four sets (25-12, 25-16, …Read More.
PITTSBURGH (AP) — Pinch-hitter Ryan Lavarnway drove in the winning run with a single in the 11th inning, Jameson Taillon …Read More.
Here's the information from Southeast of Saline volleyball vs. Minneapolis. 14-25, 5-25 L 12-25, 7-25 L Stats: Karsyn Schlesener: …Read More.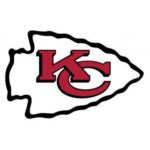 By MATT McMULLEN Chiefs Reporter The folks over at NFL.com are impressed with the Kansas City Chiefs – and for …Read More.