Local
Multiple earthquakes centered in northern Oklahoma late Saturday morning have rattled parts of Kansas. The United States Geological Survey reports …Read More.
News
MELISSA HELLMANN, Associated Press TOPEKA, Kan. (AP) — Kansas lawmakers want to restrict public access to law enforcement body camera …Read More.
LAWRENCE, Kan. (AP) — The University of Kansas Foundation is using its own crowdfunding campaign to raise money for smaller …Read More.
RICE COUNTY-Authorities and family members are searching for a missing Rice County woman. Megan Renee Foglesong, 22, Alden, Kansas has …Read More.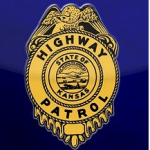 DOUGLAS COUNTY – A Kansas woman was injured in an accident just before 7 a.m. on Sunday in Douglas County. …Read More.
HUTCHINSON — A Kansas woman was granted community corrections for drug distribution on Friday in case from April of 2014. …Read More.
TOPEKA, Kan. (AP) — The Republican president of the Kansas Senate has ousted Sen. Mary Pilcher-Cook from leadership of the …Read More.
TOPEKA–At its regular quarterly meeting held at the Kansas Historical Society in Topeka on Saturday, February 6, 2016, the Historic …Read More.
BARTON COUNTY -A rash of burglaries in Barton County has Sheriff Brian Bellendir asking for the public's assistance in catching …Read More.
KANSAS CITY, Kan. (AP) — A 19-year-old Kansas City man accused of trying to kill a Wyandotte County deputy has …Read More.
WICHITA, Kan. (AP) — Kansas senators are working to keep Gov. Sam Brownback's administration from approving new economic development projects …Read More.
Sports News
The Salina Liberty defeated the Topeka Thunder in dominating fashion Saturday night, 89-6, in their preseason debut. Starting quarterback Reggie …Read More.
Univ. of Kansas Athletics NORMAN, Okla. – The Rematch was touted as "must-see -TV" and the reason "why you play …Read More.
JOHN TRANCHINA, Associated Press STILLWATER, Okla. (AP) — Tavarius Shine came off the bench to score 11 points, five in …Read More.
COLORADO SPRINGS, Colo. – Four Jayhawks will represent the University of Kansas during the annual U.S. Women's National Team Open …Read More.