Local
Salina, Kan. – Kansas Wesleyan University's Nursing program was notified this week that its application for voluntary programmatic accreditation by …Read More.
Saline County officials have announced the reopening of a county road. Mariposa Road from Whitmore Road to Kipp Road was …Read More.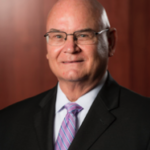 MANHATTAN, Kan. (AP) – The committee searching for Kansas State University's next president has selected 15 candidates to interview for …Read More.
An Ogden woman featured in the October edition of the Salina's Most Wanted List has been arrested. On Monday morning, the …Read More.
Annual Trunk or Treat What: Trunk or Treat Where: Front of Pioneer Hall When: Monday, October 31, 4:30 to 6 …Read More.
Early this past summer, Antoine Brathwaite got laid off from his job building pallets for a Salina company. It was …Read More.
A Salina man was arrested Friday after being accused of stealing from his former employer. Police Captain Mike Sweeney said …Read More.
Two damage to property cases and two burglaries are among the highlights of today's crime report. Police are investigating damage …Read More.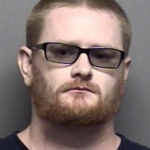 A Geneseo man is in the Saline County Jail facing charges in connection with allegedly striking another woman's vehicle. Salina …Read More.
News
HUTCHINSON— A Kansas man arrested by police in June after a fire and explosion at the Plaza Towers building, 17 …Read More.
TOPEKA, Kan. (AP) — Authorities say a sport utility vehicle has struck and killed a pedestrian on Interstate 470 in …Read More.
WICHITA, Kan. (AP) — A man has been convicted in a cellphone store robbery shooting that left a retired Kansas …Read More.
FORD COUNTY – Law enforcement authorities in Ford County are investigating an attempted robbery. Just after 8p.m. on Friday police …Read More.
NORTON COUNTY –Law enforcement authorities are investigating a counterfeit scheme that occurred at a local business in Norton. An unknown …Read More.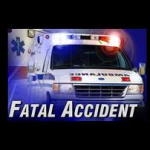 SEDGWICK COUNTY – A Kansas man died in an accident just before 12:30 p.m. on Monday in Sedgwick County during …Read More.
WELLSTON, Okla. (AP) — The Latest on the search for an man accused of wounding two police officers (all times …Read More.
WICHITA, Kan. (AP) — A Kansas man will stay behind bars until trial for his role in an alleged conspiracy …Read More.
EUDORA, Kan. (AP) — The license for a Eudora day care is under emergency suspension after a 9-month-old boy died …Read More.
Sports News
MANHATTAN, Kan. – After climbing up the Kansas State career sack list once again on Saturday in the Wildcats' 24-21 …Read More.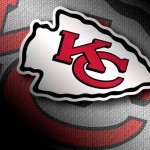 KANSAS CITY, Mo. (AP) — Alex Smith threw two touchdown passes in another efficient outing, Daniel Sorensen returned an interception …Read More.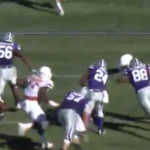 DAVE SKRETTA, AP Sports Writer MANHATTAN, Kan. (AP) — Jesse Ertz ran for two touchdowns and threw for another score, …Read More.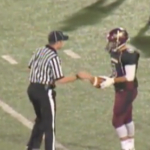 Friday's Scores Andale 63, Circle 14 Attica/Argonia 72, Macksville 24 Augusta 28, Andover Central 7 Axtell 72, BV Randolph 40 …Read More.
WEEK 8 HIGH SCHOOL FOOTBALL PREVIEW Southeast of Saline (7-0) VS. Hesston (4-3) – 7 p.m. The undefeated Southeast of …Read More.
EL DORADO, Kan. — Changes are on the way for how scholarships are handed out in the Jayhawk Conference and …Read More.
MANHATTAN -Kansas State returns home on Saturday for its annual Homecoming matchup as the Texas Longhorns will visit Manhattan Saturday …Read More.