Local
Severe storms Thursday afternoon and evening. The highest tornado threat is west of Interstate 135 after 4p.m. Thursday A 50 …Read More.
News
FINNEY COUNTY – A Kansas woman was injured in an accident just before 9:30p.m. on Wednesday in Finney County. The …Read More.
FORD COUNTY The severe weather response continues following Tuesday's tornado in southwest Kansas. The Ford County Sheriff's Office reported approximately …Read More.
TOPEKA, Kan. (AP) — A top Kansas legislator is drafting a letter to federal officials promising resistance to a recent …Read More.
WICHITA, Kan. (AP) — A federal judge has denied a request to put on hold pending appeal an order requiring …Read More.
WASHINGTON (AP) — Most American households say their finances have strengthened slightly, but nearly half report that they would struggle …Read More.
OLATHE, Kan. (AP) — A Kansas woman has been charged with huffing gas before a fatal wreck. The Kansas City …Read More.
TOPEKA, Kan. (AP) — Planned Parenthood of Kansas and Mid-Missouri plans to merge with the abortion provider's central Oklahoma affiliate …Read More.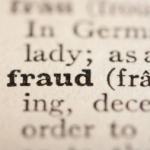 KANSAS CITY, Mo. (AP) — A Missouri woman already accused of embezzling more than $300,000 from engineering firm Black & …Read More.
EL DORADO – A former Kansas Highway Patrol trooper convicted of aggravated assault has been transferred from Barton County to …Read More.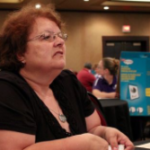 By ANDY MARSO A proposal to reimburse some KanCare providers at a higher level based on patient outcomes drew skepticism …Read More.
Sports News
MINNEAPOLIS (AP) — With one powerful swing, Miguel Sano put the Minnesota Twins in front of the Kansas City Royals …Read More.
Contributed by Tyler Henry After a good start to their regional tournament, the Southeast of Saline Trojans ended their season …Read More.
KANSAS CITY, Mo. (May 25, 2016) – The Kansas City Royals announced today that they have traded outfielder Jose Alberto …Read More.
MINNEAPOLIS (AP) — Salvador Perez hit a two-run homer, Lorenzo Cain had four hits and two RBI, and the Kansas …Read More.
Sacred Heart won its second straight Class 2A State boys golf championship on Monday with a 310 team score at …Read More.