Local
MCPHERSON COUNTY – A Kansas teen was injured in an accident just before 6p.m. on Wednesday in McPherson County. The …Read More.
News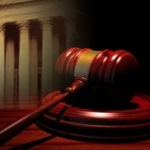 TOPEKA, Kan. (AP) — A federal lawsuit claims that Shawnee County sheriff's deputies arrested a deaf woman after having trouble …Read More.
LAWRENCE, Kan. (AP) — A lawsuit alleging that administrators at the University of Kansas allowed the Student Senate to illegally …Read More.
MATTHEW PERRONE, AP Health Writer WASHINGTON (AP) — Federal health officials want to know whether hand sanitizers used by millions …Read More.
TOPEKA— Kansas Transportation Secretary Mike King is resigning effective July 15 and says he plans to return to private business. …Read More.
WICHITA, Kan. (AP) — A judge says residents of Kansas, Georgia and Alabama will have to prove they are U.S. …Read More.
PRATT COUNTY – Law enforcement authorities in Pratt County are investigating a hit and run accident. Just before 7 a.m. …Read More.
HAYS -A $116,000 grant from the National Science Foundation will expand the reach of paleontology studies at Fort Hays State …Read More.
SHERMAN COUNTY – Five people died in an accident just after 2 a.m. on Wednesday in Sherman County. The Kansas …Read More.
By BRYAN THOMPSON The troubled Larned State Hospital has a new superintendent. Veteran state attorney Bill Rein has been named …Read More.
TOPEKA –  Kansas Attorney General Derek Schmidt on Tuesday asked the Kansas Supreme Court to reconsider its opinions in a …Read More.
Sports News
KANSAS CITY, Mo. (June 29, 2016) – The Kansas City Royals announced today that center fielder Lorenzo Cain has been …Read More.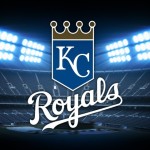 KANSAS CITY, Mo. (AP) — Just about everybody in the Cardinals lineup drove in a run, Michael Wacha was good …Read More.
KANSAS CITY, Mo. (AP) — Danny Duffy matched a career best with eight sharp innings, the Royals kept swinging hot …Read More.
Your Wichita Force are the 2016 CIF CHAMPIONS! Final Score: Force-48, Venom-45 — Wichita Force (@wichitaforce) June 28, 2016
KANSAS CITY, Mo. (AP) — Ian Kennedy knew Kansas City needed a long outing, and he delivered. Kennedy struck out …Read More.