Local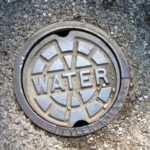 Beginning Tuesday, May 31, N. 9th Street will be limited to one lane in each direction between Otis Avenue and …Read More.
News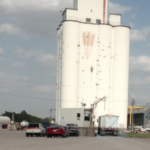 ROXANA HEGEMAN, Associated Press WICHITA, Kan. (AP) — Grain elevators are bracing for a big winter wheat crop in Kansas. …Read More.
LEAVENWORTH -A Kansas man is scheduled for sentencing next month after pleading no contest to charges stemming from a lengthy …Read More.
PLATTE COUNTY, MO. – A Kansas man died in an accident just after 1:30a.m. on Saturday in Platte County. The …Read More.
12:45 p.m. The Wichita, Kansas, Fire Department says two cadaver dogs are being brought in to help with the search …Read More.
By ANDY MARSO Budget cuts to the Kansas Water Office should not result in any layoffs but could delay some …Read More.
WASHINGTON, D.C. – At this week's hearing of the U.S. Senate Committee on Agriculture, Nutrition and Forestry, Tracy Brunner, National …Read More.
SHAWNEE COUNTY- Law Enforcement authorities in Shawnee County are investigating a home invasion robbery. On Friday morning, police responded to …Read More.
TOPEKA, Kan. (AP) — The Latest on the Kansas Supreme Court's ruling on school funding (all times local): 8:40 p.m. …Read More.
LAWRENCE, Kan. (AP) — The city of Lawrence is creating a security plan to comply with a state law allowing …Read More.
OLATHE, Kan. (AP) — A 70-year-old cab driver faces charges accusing him of raping a female passenger in Johnson County. …Read More.
Sports News
KANSAS CITY, Mo. (AP) — Brett Eibner's single capped the biggest ninth-inning comeback in Kansas City Royals history, a seven-run …Read More.
2A Boys 4x400m Relay FINALS Bennington places 8th with a time of 3:33.25. Republic County takes 3rd place with a …Read More.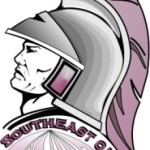 UPDATE: Southeast of Saline gave up a 2 run home run in the first inning of the semi-final game to …Read More.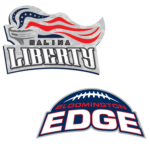 After two weeks on the road, the Salina Liberty will return home to the Salina Bicentennial Center Saturday night and …Read More.
****as of 4:30PM still in a WEATHER DELAY. Next update from KSHSAA will be at 6:00PM regarding whether the meet …Read More.