Local
By BRYAN THOMPSON A new report from the Natural Resources Defense Council says more than 5,000 public water systems — …Read More.
News
LOLITA C. BALDOR, Associated Press WASHINGTON (AP) — The Pentagon will let transgender individuals serve openly in the U.S. military, …Read More.
DETROIT (AP) — The government is urging owners of older Hondas and Acuras to stop driving them and get them …Read More.
FORT RILEY- Fort Riley officials are requesting help to locate a missing soldier. The 1st Infantry Division reported Spc. Oscar …Read More.
ELLSWORTH COUNTY- The District Court in Ellsworth County sentenced a second student this week in connection with the incident on …Read More.
WICHITA, Kan. (AP) — Federal court records show that a Catholic priest charged with stealing nearly $151,000 from two small …Read More.
OKLAHOMA CITY (AP) — No one was injured when a roller coaster at an Oklahoma City amusement park stalled out …Read More.
WASHINGTON (AP) — In a warning that's sure to disappoint many who enjoy sneaking a taste of cookie dough, the …Read More.
TOPEKA, KAN. – A Mexican man was indicted Wednesday on charges that he was stopped in Shawnee County with 34 …Read More.
WICHITA, Kan. (AP) — A 63-year-old man has died in Wichita after being trapped under a running lawn mower. Lt. …Read More.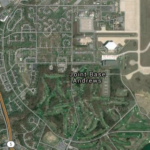 JOINT BASE ANDREWS, Md. (AP) — The Latest on reports of an active shooter at Joint Base Andrews outside Washington …Read More.
Sports News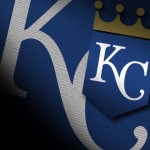 ST. LOUIS (AP) — Alcides Escobar hit a go-ahead RBI double just inside the right-field line in the 12th inning …Read More.
KANSAS CITY, Mo. (June 29, 2016) – The Kansas City Royals announced today that center fielder Lorenzo Cain has been …Read More.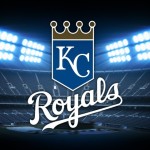 KANSAS CITY, Mo. (AP) — Just about everybody in the Cardinals lineup drove in a run, Michael Wacha was good …Read More.
KANSAS CITY, Mo. (AP) — Danny Duffy matched a career best with eight sharp innings, the Royals kept swinging hot …Read More.
Your Wichita Force are the 2016 CIF CHAMPIONS! Final Score: Force-48, Venom-45 — Wichita Force (@wichitaforce) June 28, 2016