Local
An inmate of the Saline County Jail that was found hanging in his cell more than a week ago has …Read More.
News
TOPEKA, Kan. (AP) — Kansas officials will learn soon whether the state's tax collections in November met expectations. The report …Read More.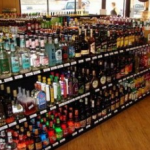 BARTON COUNTY – Alcoholic liquor or cereal malt beverages are currently available for sale on Sunday in Ellinwood and Hoisington …Read More.
MARGARET STAFFORD, Associated Press KANSAS CITY, Kan. (AP) — A district attorney says more charges are likely in the …Read More.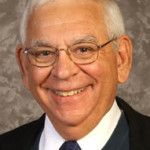 LAWRENCE, Kan. (AP) — Public records advocates are pushing for state legislators to bring the Kansas Open Records Act regarding …Read More.
LAWRENCE, Kan. (AP) — The University of Kansas' chancellor says hiring a new provost and addressing campus concerns about race …Read More.
OTTAWA – A Kansas toddler was injured in an accident just after 1p.m. on Monday in Franklin County. The Kansas …Read More.
MARY CLARE JALONICK, Associated Press WASHINGTON (AP) — The Obama administration is boosting the amount of corn-based ethanol and other …Read More.
By Bryan Thompson Since enrollment opened Nov. 1 for 2016 health insurance in the federal marketplace, an effort called Cover …Read More.
WASHINGTON (AP) — Majority Leader Kevin McCarthy says the House will aim to pass legislation by year's end overhauling a …Read More.
TOPEKA, Kan. (AP) — A Garden City man was sentenced to more than six years in federal prison for having …Read More.
Sports News
KANSAS CITY, MO (November 30, 2015) – Right-handed pitcher Michael Mariot has been claimed off outright waivers by the Philadelphia …Read More.
MANHATTAN, Kan. – For the third-consecutive week, Kansas State senior Morgan Burns was named the Big 12 Special Teams Player …Read More.
Kansas Athletics IRVING, Texas – Kansas guard Wayne Selden, Jr. has been named the Phillips 66 co-Big 12 Player of …Read More.
MANHATTAN, Kan. (AP) – Justin Edwards scored 18 points, including four key free throws in the final 17 seconds, and …Read More.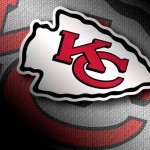 KANSAS CITY, Mo. (AP) — The Kansas City Chiefs kept ignoring questions about the playoffs all week, even though Sunday's …Read More.