Local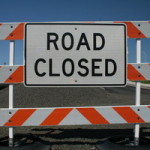 A section of a Saline County road was closed today to repair a drainage structure. Farrelly Road from Kipp Road …Read More.
News
WICHITA, Kan. (AP) — A 28-year-old man is behind bars after having second thoughts about an early morning convenience store …Read More.
Sports News
A new era in Salina indoor football begins Saturday night when the Salina Liberty take the field to start their …Read More.
ATLANTA – Kansas men's basketball student-athletes Perry Ellis and Wayne Selden Jr. have been named to the Naismith Trophy Midseason …Read More.
THE REMATCH FOR THE BIG 12 LEAD No. 6/6 Kansas (20-4, 8-3) plays its second-straight top-10 team when it faces …Read More.
Thursday's Scores Clifton-Clyde 59, Glasco/Miltonvale-Southern Cloud 47 Doniphan West 56, Falls City Sacred Heart, Neb. 49 Hanover 54, Washington County …Read More.
KANSAS CITY, MO (February 11, 2016) – The Kansas City Royals announced today that they have agreed with third baseman …Read More.