Local
There were no injuries in a house fire in a central Salina home Sunday evening. Firefighters arrived at the scene …Read More.
News
TOPEKA, Kan. (AP) — An attorney representing a Kansas sperm donor who is being pushed by the state to pay …Read More.
WICHITA, Kan. (AP) — Negative publicity and low pay has Kansas law enforcement agencies struggling to recruit new officers at …Read More.
JESSE J. HOLLAND, Associated Press WASHINGTON (AP) — At the University of Missouri, officials were slow to handle racial incidents …Read More.
GREAT BEND–Join the staff of the Kansas Wetlands Education Center (KWEC), 592 NE K-156, Great Bend, in celebrating the Christmas …Read More.
HUTCHINSON- Officials in Reno County are investigating the cause of a fire that injured one person on Saturday. Fire crews …Read More.
RICARDO ALONSO-ZALDIVAR, Associated Press WASHINGTON (AP) — You know that auto insurance commercial, the one with the talkative gecko promising …Read More.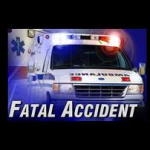 MIAMI COUNTY- One person died and eleven people, all from Missouri, were injured in an accident just before 4p.m. on …Read More.
November 30 is Cyber Monday. That's the first Monday after Thanksgiving, designated since 2005 as the shopping day for …Read More.
PRATT– Wednesday, Dec. 2, 2015, the opening day of the firearm deer season, is a big day for many Kansas …Read More.
DAVID CRARY, Associated Press BRIAN MELLEY, Associated Press Charlie Sheen's recent revelation that he's HIV-positive served as a reminder that …Read More.
Sports News
Saturday's Scores The Associated Press Class 2-1A State Tournament Champs Phillipsburg 30, Troy 29 And here we go pic.twitter.com/YPB93zKvIR …Read More.
MARK DIDTLER, Associated Press LAKE BUENA VISTA, Fla. (AP) — Shannon Hale scored 20 points and Riley Norris added 12 …Read More.
By MARK DIDTLER Associated Press LAKE BUENA VISTA, Fla. (AP) – Freshman Bennie Boatright had a career-high 22 points and …Read More.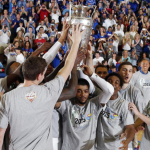 University of Kansas Athletics LAHAINA, Hawaii – Junior guard Wayne Selden, Jr., tied a career-high and earned tournament co-MVP honors …Read More.
Several area high schools find themselves in the Kansas Basketball Coaches Association Preseason rankings to start the new season. In …Read More.