Local
The following is a link to the unofficial minutes for the Saline County Commission for the week of November 29th: …Read More.
UPDATE: Most of the areas affected by the power outage had power restored by 12:45p.m. Less than ten electric customers …Read More.
The Salina City Commission is currently accepting expression of interest forms to fill a vacant seat in January 2017. For …Read More.
Between 5:00 PM on November 25, 2016 and 8:00 AM on November 26, 2016, force was used to commit a …Read More.
MANHATTAN — The former Joint Chiefs of Staff chairman hired as Kansas State University's president will receive a $500,000 annual …Read More.
Recent Booking Activity for the Saline County Jail. All persons included in this post are innocent of crimes until proven …Read More.
The Saline County Commission on Aging's very own Silvertones will be in concert Monday (December 5, 2016) in the Salina …Read More.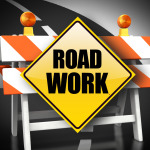 Construction of a new reinforced concrete box (RCB) to replace an existing deteriorated drainage structure will begin on Friday (December …Read More.
MCPHERSON COUNTY – Law enforcement authorities in McPherson County are investigating a burglary and asking the public for help. Just …Read More.
News
SPRINGFIELD, Mo. – A Missouri woman was sentenced in federal court Friday for leading a Nigerian fraud scheme in which …Read More.
BY ANDY MARSO Many Kansas health care providers will see a lower cost next year for participating in a state …Read More.
HODGEMAN COUNTY – A rural Hodgeman County woman is recovering from a serious accident this week. The quick work of …Read More.
WICHITA, Kan. (AP) — Wichita police are investigating a report that a student had a handgun at a school bus …Read More.
TERRYTOWN, La. -The Latest on the fatal shooting of former NFL player Joe McKnight (all times local): 10:45 a.m. Authorities …Read More.
TOPEKA, Kan. (AP) — Authorities say one person has been killed in an early morning house fire north of Topeka. …Read More.
OLATHE, Kan. (AP) — A teenager accused of sexually assaulting two classmates at a suburban Kansas City high school has …Read More.
DETROIT (AP) — Ford is recalling more than 680,000 midsize sedans mainly in North America because the front seat belts …Read More.
FORD COUNTY – Law enforcement authorities in Southwest Kansas are investigating a fatal hit and run accident and looking for …Read More.
Sports News
Thursday's Scores BOYS' BASKETBALL Baldwin 61, Tonganoxie 48 Basehor-Linwood 69, KC Bishop Ward 15 Bishop Seabury Academy 77, Hanover 57 …Read More.
LAWRENCE, Kan. – Nerves? Sure, but a first appearance in the NCAA Tournament didn't seem to faze Kansas freshman Jada …Read More.
MANHATTAN, Kan. (AP)– Kindred Wesemann scored 16 points and Kansas State made 12 of 18 free throws in the fourth …Read More.
KANSAS CITY, Mo. (December 1, 2016) – The Kansas City Royals announced today that they have acquired right-handed pitcher Jared …Read More.
TERRYTOWN, La. (AP) — Former NFL player Joe McKnight has been shot to death following an argument at an intersection …Read More.
LAS VEGAS (AP) — NASCAR has announced Monster Energy will take over as title sponsor of its top series in …Read More.
KANSAS CITY, Mo. (AP) — Chiefs defensive lineman Jaye Howard has been put on injured reserve with a hip injury. …Read More.