Local
A stolen truck, belonging to a Kansas Wesleyan University student, was found burned in Gove County yesterday. According to authorities, …Read More.
Baby V was born by emergency C-Section on September 11, 2016 at only 28 weeks Gestation weighing 3lbs and 8ozs. …Read More.
The Salina Post is now offering another convenient way to keep up with Salina news each day on your listening …Read More.
To commemorate National Fair Housing Month, Mayor Kaye Crawford will issue a proclamation at the City Commission meeting on April …Read More.
The Smoky Hill Museum is proud to present "Throw Like a Girl," a free First Thursday presentation on April 6, …Read More.
An employee alerted authorities about a burglary at Broadway Mini-Storage Tuesday afternoon. Police Capt. Paul Forrester said that the employee …Read More.
WICHITA — Six men from Mexico were indicted Tuesday in a case of alleged alien smuggling, according to a media …Read More.
Recent Booking Activity for the Saline County Jail. All persons included in this post are innocent of crimes until proven …Read More.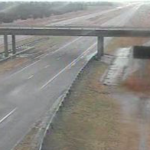 SALINE COUNTY – The latest spring rain is providing significant rainfall to most of the state with more on the …Read More.
News
GRAY COUNTY – A Kansas man died in an accident just before noon on Wednesday in Gray County. The Kansas …Read More.
TOPEKA, Kan. (AP) — The Latest on the Kansas Legislature's debate the state's budget problems and increasing taxes to address …Read More.
LYON COUNTY – Roads are closed due to heavy rain is some of Kansas. Fire crews rescued a delivery driver …Read More.
WASHINGTON –  Kansas Senator Jerry Moran met with U.S. Supreme Court Nominee Neil Gorsuch at the White House Tuesday. Moran …Read More.
By Deanna Ambrose KU Statehouse Wire Service TOPEKA – A bill that would lower penalties for owning drug paraphernalia and …Read More.
GARDEN CITY – A Garden City physician assistant has been permanently banned from providing medical services in Kansas, according to …Read More.
GEARY COUNTY – A semi driver was injured in an accident just before 9a.m. on Wednesday in Geary County. The …Read More.
TOPEKA -To enable charitable groups to better leverage the fund-raising potential of selling fireworks leading up to the upcoming Independence …Read More.
DETROIT (AP) — Ford is recalling more than 440,000 vehicles in North America to fix problems that can cause engine …Read More.
Sports News
"The Southeast of Saline vs Lincoln/Sylvan-Lucas baseball game scheduled for 3/30 at SES has been cancelled.  We will look for …Read More.
INDIANAPOLIS, Ind. – With today's All-America honor from the Associated Press, Frank Mason III officially becomes a 2017 Consensus All-America First Team selection, …Read More.
SURPRISE, Ariz. (AP) – Royals outfielder Jorge Soler will likely begin his first season in Kansas City on the disabled …Read More.
KANSAS CITY, MO (March 27, 2017) – The Kansas City Royals announced several roster moves Monday, optioning left-handed pitcherScott Alexander …Read More.
By Steve Carpenter The Hutchinson Blue Dragons are National Champions. The Hutchinson Community College won the program's third men's basketball …Read More.
University of Kansas Athletics KANSAS CITY, Mo. – Kansas basketball lost to No. 3 seed and ninth-ranked Oregon, 74-60, in the …Read More.
The Royals open the regular season April 3 in Minnesota. Manager Ned Yost made it official on Saturday, Danny Duffy …Read More.