Local
Recent Booking Activity for the Saline County Jail. All persons included in this post are innocent of crimes until proven …Read More.
Isolated storms will be possible this afternoon with better storm chances arriving across Central Kanas during the evening hours. Hail …Read More.
A Salina Police Officer was westbound in the 300 block of West Beloit when he had to make an evasive …Read More.
Two 20-foot-long flatbed trailers were reportedly stolen from a Salina lot sometime this month. Salina Police Capt. Paul Forrester said …Read More.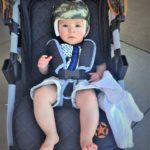 More than 130 golfers from across the state participated in the Ten-FORE golf tournament at the Salina Municipal Golf Course. …Read More.
A report of suspicious activity led to multiple arrests and the seizure of $19,000 worth of methamphetamines at an Abilene …Read More.
Authorities were called to the Salina Target, 2939 Market Place, around 12:20 p.m. yesterday after receiving a report of a …Read More.
A Salina man reported an estimated $5,000 in tools stolen from the back of his pickup truck over the weekend. …Read More.
Beginning Monday, and continuing through Sunday, June 4, travelers can expect increased police presence on the streets of Salina as …Read More.
News
MANCHESTER, England (AP) — The Latest on the blast at an Ariana Grande concert in northern England (all times local): …Read More.
SEDGWICK COUNTY – A Kansas woman died in an accident just before 12:30p.m. Monday in Sedgwick County. The Kansas Highway …Read More.
HUTCHINSON— A Kansas man who served time in prison on drug-related charges is back in jail. On Sundry, police …Read More.
TOPEKA, Kan. (AP) — The Latest on the Kansas Legislature's debate over raising taxes to fix the state budget and …Read More.
KANSAS CITY, KAN. – A truck driver was sentenced Monday to 46 months in federal prison for hauling more than …Read More.
KANSAS CITY, Mo. (AP) — Records show that the stepmother of a Kansas boy whose father killed him and fed …Read More.
KANSAS CITY, Kan. (AP) — A former executive of a Kansas City-area roofing company has been sentenced to one year …Read More.
TOPEKA, Kan. (AP) — Attorney General Derek Schmidt has asked Kansas City, Kansas police for more investigative material surrounding the …Read More.
TOPEKA, Kan. (AP) — Kansas Secretary of State Kris Kobach says he'll declare within the next two months whether he's …Read More.
Sports News
NEW YORK (AP) — At this rate, the New York Yankees might want to build a rooting space for Brett …Read More.
MINNEAPOLIS (AP) — Adalberto Mejia made the most of his brief stint back in the majors with the Minnesota Twins …Read More.
MINNEAPOLIS (AP) — Pinch hitter Kennys Vargas launched a tying, two-run homer in the ninth inning and Jorge Polanco hit …Read More.
SALINA -Kansas Wesleyan University  has announce the death of men's and women's golf head coach Randy Bemiss. According to a …Read More.
KANSAS CITY, Mo. (AP) — Danny Duffy knew his stumbling Royals desperately needed a win, so the left-hander showed up …Read More.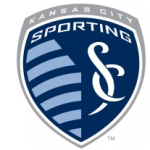 Gerso is the first Sporting KC player to score an MLS hat-trick since 2010; Sporting KC moves to first place …Read More.
KANSAS CITY, Mo. (AP) — Aaron Hicks hit a three-run homer to cap a five-run fourth inning, the Yankees piled …Read More.