Local
Salina Area Technical College announced today that they have been ranked fifth in the nation for graduation rate among two-year …Read More.
A 2000 Peterbilt, owned by Reicks Way Trucking out of Nebraska, was being worked on at the Truck Center Companies, …Read More.
Officers seized 10 grams of methamphetamine and over 20 pieces of drug paraphernalia during the execution of a search warrant …Read More.
Authorities are looking for a known suspect who allegedly pulled a gun on a 19-year-old Salina man yesterday. The incident …Read More.
Salina Police arrested 42-year-old Jessica Isaac last night after she allegedly attempted to hit several people with her vehicle. Capt. …Read More.
Recent Booking Activity for the Saline County Jail. All persons included in this post are innocent of crimes until proven …Read More.
A Salina man in facing charges after he allegedly choked a female acquaintance during an argument. Salina Police Capt. Forrester …Read More.
A 26-year-old Salina man was arrested after allegedly threatening his neighbor with a brick. Salina Police Capt. Paul Forrester said …Read More.
Five men from Illinois were arrested in Saline County this morning after a sheriff's deputy found three pounds of marijuana …Read More.
News
MIAMI COUNTY —A Kansas man died in an accident blamed on the flooding in the Kansas City area. Early Tuesday, …Read More.
FAIRVIEW, Okla. (AP) — Authorities say two inmates who escaped after stealing a prison transport van in northwestern Oklahoma may …Read More.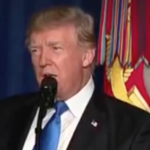 WASHINGTON (AP) — The Latest on President Donald Trump and US policy in Afghanistan (all times local): Reversing his past calls …Read More.
KANSAS CITY, Mo. (AP) — Authorities have rescued more than a dozen stranded drivers after heavy rains soaked parts of …Read More.
SEDGWICK COUNTY– Law enforcement authorities are investigating a suspect in connection with an alleged armed carjacking in Derby. Police issued …Read More.
RAWLINS COUNTY — A Kansas man died in an accident just before 8p.m. Monday in Rawlins County. The Kansas Highway …Read More.
By Stephen Koranda A former employee of Kansas Secretary of State Kris Kobach's office said Monday in federal court that …Read More.
SUMNER COUNTY — A fourth earthquake over four days shook Kansas Monday. The quake just after 2:30 p.m. measured a …Read More.
RENO COUNTY — A Kansas woman who ran from law enforcement late Friday made a first court appearance Monday where …Read More.
Sports News
MANHATTAN, Kan. – For the second time in the last four years, Kansas State was ranked in the Preseason Associated Press …Read More.
LAWRENCE, Kan. – Kansas football head coach David Beaty announced Monday that sophomore defensive end Maciah Long has been dismissed …Read More.
KANSAS CITY, Mo. (AP) — It took the bottom of a makeshift lineup filled with mostly with backups for the …Read More.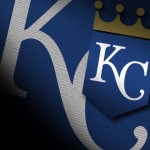 KANSAS CITY, Mo. (AP) — Trevor Bauer pitched well, but he credits his defense for this victory. Bauer threw 6 …Read More.
CINCINNATI (AP) — Rookie Patrick Mahomes threw a pair of touchdown passes, solidifying his spot as the Chiefs' primary backup, …Read More.
KANSAS CITY, Mo. (AP) — The party that started when the Indians arrived at Kauffman Stadium ground to a halt …Read More.
By BJ Kissel According to Kansas City Chiefs head coach Andy Reid, veteran quarterback Alex Smith will play the entire …Read More.