Local
At Monday's meeting of the Board of Trustees of Salina Area Technical College, the college received a grant of $4,500 …Read More.
Beginning November 9th, a public opinion research company, Midwest Research Associates, will be conducting an opinion survey of Salina residents …Read More.
For the most up-to-date availability of our pets, please check the Salina Animal Shelter website. Salina Post does not guarantee …Read More.
A Delphos man featured in the October edition of the Salina's Most Wanted List has been arrested. On Tuesday, the Saline …Read More.
An aggravated burglary and a damage to property case highlight today's crime report. 54-year-old Lorene Ramsey tells police that someone …Read More.
Recent Booking Activity for the Saline County Jail. This report is continually updated through 1 p.m. each day. All persons …Read More.
Salina, Kan. – Kansas Wesleyan University's Nursing program was notified this week that its application for voluntary programmatic accreditation by …Read More.
Saline County officials have announced the reopening of a county road. Mariposa Road from Whitmore Road to Kipp Road was …Read More.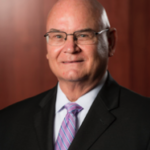 MANHATTAN, Kan. (AP) – The committee searching for Kansas State University's next president has selected 15 candidates to interview for …Read More.
News
TOPEKA, Kan. (AP) — Authorities say domestic violence was involved in the shooting of a 21-year-old man in Topeka. Topeka …Read More.
MANHATTAN — Authorities at Kansas State University and fire officials are investigating the cause of a chemical spill on campus. …Read More.
WELLSTON, Okla. (AP) — The Latest on the search for an man accused of wounding two police officers (all times …Read More.
HUTCHINSON— Three of four charged in association with a robbery at knifepoint outside Walmart in Hutchinson have now entered pleas …Read More.
KANSAS CITY –A Kansas man was sentenced Tuesday to five months he already served in jail for harassing former girlfriends …Read More.
HUTCHINSON — The Kansas Supreme Court on Tuesday denied the Writ of Mandamus requested by Reno County District Attorney Keith …Read More.
TOPEKA, Kan. (AP) — A Kansas legislator has criticized a black performer's public protest by saying in a Facebook posting …Read More.
OLATHE, Kan. (AP) — A 21-year-old Kansas woman was sentenced to nearly 15 years in prison for placing her newborn …Read More.
WICHITA, Kan. (AP) — Kansas has charged a man in connection with a multi-state investigation into Jayhawk Beverage Distributors in …Read More.
Sports News
CLEVELAND (AP) — Corey Kluber pitched neatly into the seventh inning, Roberto Perez hit two home runs and the Cleveland …Read More.
Kansas State plays at Iowa State on Saturday. Kickoff is set for 11 a.m. Bill Snyder met with the media …Read More.
DAVE SKRETTA, AP Sports Writer KANSAS CITY, Mo. (AP) — Big 12 commissioner Bob Bowlsby bristled at the suggestion that …Read More.
MANHATTAN, Kan. – After climbing up the Kansas State career sack list once again on Saturday in the Wildcats' 24-21 …Read More.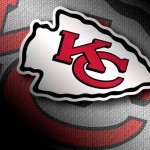 KANSAS CITY, Mo. (AP) — Alex Smith threw two touchdown passes in another efficient outing, Daniel Sorensen returned an interception …Read More.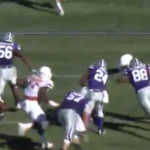 DAVE SKRETTA, AP Sports Writer MANHATTAN, Kan. (AP) — Jesse Ertz ran for two touchdowns and threw for another score, …Read More.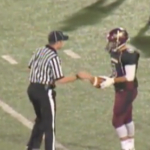 Friday's Scores Andale 63, Circle 14 Attica/Argonia 72, Macksville 24 Augusta 28, Andover Central 7 Axtell 72, BV Randolph 40 …Read More.