Local
The City of Salina will host a ribbon cutting to mark the opening of the recently reconstructed Centennial Road. Portions …Read More.
SALINA – The aviation program at Kansas State University's Polytechnic Campus is enhancing its students' flying experience with the addition …Read More.
Police are investigating after a counterfeit bill was used at a Salina business. Captain Mike Sweeney said a bogus $20 …Read More.
ABILENE – "Make Art, Not War," a Kansas Town Hall program, will be presented at the Eisenhower Presidential Library Museum …Read More.
Recent Booking Activity for the Saline County Jail. This report is continually updated through 1 p.m. each day. All persons …Read More.
LAWRENCE — The University of Kansas has endorsed applications for five students for prestigious fellowships for study in the United …Read More.
A portion of a Salina street will reopen later this week. On Friday afternoon, October 28th, Centennial Road will be …Read More.
A Salina man was injured in a motorcycle crash early Tuesday morning. Police Captain Mike Sweeney said Krystopher Roesch-Beem, 27, …Read More.
Salina Police have identified two suspects in the theft of more than $2,800 worth of merchandise from a local retail …Read More.
News
TALI ARBEL, AP Technology Writer NEW YORK (AP) — Federal regulators have approved new broadband privacy rules that make internet …Read More.
WICHITA, Kan. (AP) — Authorities say a man has been fatally shot during an argument in a strip mall parking …Read More.
SHAWNEE COUNTY – Law enforcement authorities in Shawnee County are investigating a shooting Just after 2a.m. on Thursday, police responded …Read More.
LYON COUNTY- A Southwest Kansas man was injured in an accident just after 9p.m. on Wednesday in Lyon County. The …Read More.
TREGO COUNTY – Law enforcement authorities in Northwest Kansas are investigating a hunting violation and asking the public for help. …Read More.
RENO COUNTY — A Kansas inmate accused of making criminal threats has been charged with having a homemade knife while …Read More.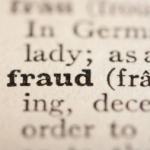 WICHITA, Kan. (AP) — Law enforcement authorities say that Sedgwick County is the victim of fraud. The Sedgwick County Sheriff's …Read More.
WELLSTON, Okla. (AP) — The Latest on the search for an man accused of wounding two police officers (all times …Read More.
KANSAS CITY, Kan. (AP) — A 61-year-old scientist has pleaded guilty to a federal charge nearly three years after he …Read More.
Sports News
CLEVELAND (AP) — The Latest on the World Series (all times Eastern): ___ 11:12 p.m. Aroldis Chapman got the final …Read More.
The Salina Liberty continue to add to their 2017 roster. Over the past week, the team has added wide receiver …Read More.
A former Salina quarterback has been named as the first head coach of one of the new expansion franchises in …Read More.
CLEVELAND (AP) — Corey Kluber pitched neatly into the seventh inning, Roberto Perez hit two home runs and the Cleveland …Read More.
Kansas State plays at Iowa State on Saturday. Kickoff is set for 11 a.m. Bill Snyder met with the media …Read More.
DAVE SKRETTA, AP Sports Writer KANSAS CITY, Mo. (AP) — Big 12 commissioner Bob Bowlsby bristled at the suggestion that …Read More.
MANHATTAN, Kan. – After climbing up the Kansas State career sack list once again on Saturday in the Wildcats' 24-21 …Read More.