Local
An employee alerted authorities about a burglary at Broadway Mini-Storage Tuesday afternoon. Police Capt. Paul Forrester said that the employee …Read More.
WICHITA — Six men from Mexico were indicted Tuesday in a case of alleged alien smuggling, according to a media …Read More.
Recent Booking Activity for the Saline County Jail. All persons included in this post are innocent of crimes until proven …Read More.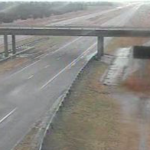 SALINE COUNTY – The latest spring rain is providing significant rainfall to most of the state with more on the …Read More.
A Salina woman's moped was stolen from her residence in the 100 block of N Front over the weekend. Police …Read More.
The burn ban, approved by County Commissioners last Tuesday, has expired. Although the ban has lifted, Saline County Emergency Management …Read More.
Following a public vote, the Rolling Hills Zoo announced that the new baby giraffe will be named Jojo. The name …Read More.
A stolen truck, belonging to a Kansas Wesleyan University student, was found burned in Gove County yesterday. According to authorities, …Read More.
Off-and-on showers and thunderstorms will increase from the southwest late Tuesday afternoon, and persist through Wednesday. The primary threat will …Read More.
News
GEARY COUNTY – A semi driver was injured in an accident just before 9a.m. on Wednesday in Geary County. The …Read More.
TOPEKA, Kan. (AP) — The Latest on the Kansas Legislature's debate the state's budget problems and increasing taxes to address …Read More.
TOPEKA -To enable charitable groups to better leverage the fund-raising potential of selling fireworks leading up to the upcoming Independence …Read More.
DETROIT (AP) — Ford is recalling more than 440,000 vehicles in North America to fix problems that can cause engine …Read More.
WYANDOTTE COUNTY – Two men died in an accident just before 10p.m. on Tuesday in Wyandotte County. The Kansas Highway …Read More.
NORTON — 1980s teen icon and of-late performance artist Corey Feldman made an impromptu stop in northwest Kansas on Tuesday …Read More.
COPENHAGEN, Denmark (AP) — Sweden's prime minister says the United Nations and Congo must investigate after three bodies, including those …Read More.
TOPEKA, Kan. (AP) — Police say a Topeka man charged with driving drunk and killing a woman is being sued. …Read More.
ASHLAND, Kan. (AP) — Relief efforts on behalf of Kansas and Oklahoma property owners affected by recent wildfires are getting …Read More.
Sports News
INDIANAPOLIS, Ind. – With today's All-America honor from the Associated Press, Frank Mason III officially becomes a 2017 Consensus All-America First Team selection, …Read More.
Press release Eric Clayton, Head Coach of the Salina Liberty Indoor Football team, has resigned effective immediately. The Liberty, in …Read More.
SURPRISE, Ariz. (AP) – Royals outfielder Jorge Soler will likely begin his first season in Kansas City on the disabled …Read More.
KANSAS CITY, MO (March 27, 2017) – The Kansas City Royals announced several roster moves Monday, optioning left-handed pitcherScott Alexander …Read More.
By Steve Carpenter The Hutchinson Blue Dragons are National Champions. The Hutchinson Community College won the program's third men's basketball …Read More.
University of Kansas Athletics KANSAS CITY, Mo. – Kansas basketball lost to No. 3 seed and ninth-ranked Oregon, 74-60, in the …Read More.
The Royals open the regular season April 3 in Minnesota. Manager Ned Yost made it official on Saturday, Danny Duffy …Read More.