Local
SALINA — The Kansas State University Bulk Solids Innovation Center is introducing new educational offerings for professional development and conducted …Read More.
News
By JIM MCLEAN A legislative hearing Tuesday on a bill to prohibit Kansans under 18 from using commercial tanning beds …Read More.
WICHITA, Kan. (AP) — Federal prosecutors have charged a former tribal casino employee with embezzlement in a scheme involving fake …Read More.
WASHINGTON, D.C. – U.S. Senator Pat Roberts, R-Kan., Chairman of the Senate Committee on Agriculture, Nutrition and Forestry, made the …Read More.
TOPEKA, Kan. (AP) — A Topeka man convicted in a 2014 killing in Freedom Valley Park has been sentenced to …Read More.
NEWTON – Law enforcement authorities in Harvey County are investigating a suspect in connection with arson, burglary, and criminal threat. …Read More.
TOPEKA, Kan. (AP) — The Kansas House is preparing to debate a bill that balances the next state budget while …Read More.
TOPEKA, Kan. (AP) — A 31-year-old man has been arrested in Missouri in the 2006 death of a 2-year-old boy …Read More.
TOPEKA, Kan. (AP) — A California company has agreed to pay $110,000 in penalties and fees for violating the No-Call …Read More.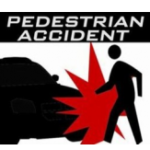 THOMAS COUNTY – A pedestrian was injured in an accident just before 4p.m. on Tuesday in Thomas County. The Kansas …Read More.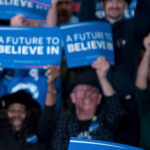 NASHUA, N.H. (AP) — He's not a "loser." Billionaire Donald Trump has his first political victory, the GOP nomination from …Read More.
Sports News
Tuesday's Scores BOYS' BASKETBALL Abilene 68, Council Grove 48 Andale 60, Maize South 53 Andover 82, Arkansas City 31 Argonia …Read More.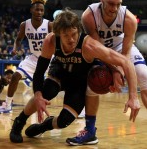 DES MOINES, Iowa (AP) – Ron Baker and Shaq Morris had 11 points each and No. 25 Wichita State …Read More.
University of Kansas Athletics LAWRENCE, Kan. – No. 6 Kansas moved into a three-way tie for first-place in the Big 12 …Read More.
Tickets for this Saturday's Salina Liberty exhibition game are on sale and 99KG is picking up the tab for 50% …Read More.
BURLINGTON, N.C. (February 9, 2016) – The Kansas City Royals and Burlington Royals announced a four-year extension to their Player …Read More.