Local
MINNEAPOLIS, Kan. (AP) — A north-central Kansas man faces more than 16 years in prison for a vehicle crash that …Read More.
News
NEW YORK (AP) — Nearly 4 million Nissan cars are being recalled due to major safety problems where passenger air …Read More.
LAWRENCE, Kan. (AP) — A Kansas man has been sentenced to life in prison for a 2014 home invasion that …Read More.
MATTHEW PERRONE, AP Health Writer WASHINGTON (AP) — The Food and Drug Administration is reconsidering whether doctors who prescribe painkillers …Read More.
WICHITA, Kan. (AP) — A woman has been found guilty in the death of another woman who was hit by …Read More.
SHAWNEE COUNTY – Law enforcement authorities in Shawnee County are investigating a shooting near a child care center. Just after …Read More.
GARDEN CITY- Fire investigators are working to determine the cause of a house fire on Friday in Garden City. Just …Read More.
SHERMAN COUNTY -Two inches of spring snow also brought challenges for travelers in northwest Kansas. The Kansas Highway Patrol and …Read More.
WASHINGTON, DC – U.S. Senator Pat Roberts (R-Kan.) on Thursday said that the administration's latest proposed drug rule for Medicare …Read More.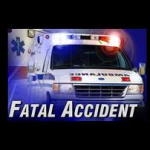 GREENWOOD COUNTY- Two people died in an accident just after 4p.m. on Friday in Greenwood County, The Kansas Highway Patrol …Read More.
By ALEX SMITH Congress voted in 2013 to require domestic abuse service providers who receive federal funds to offer help …Read More.
Sports News
MANHATTAN – One of the best offensive linemen in program history, Kansas State's Cody Whitehair was selected with the 25th …Read More.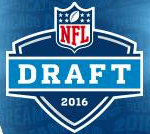 KANSAS CITY, Mo. (AP) — The Chiefs should be busy on the final day of the NFL draft. After trading …Read More.
SEATTLE (AP) — Felix Hernandez tied Jamie Moyer's franchise record for career victories at 145 in the Seattle Mariners' 1-0 …Read More.
One week after nearly upsetting the defending CIF Champion Sioux City Bandits, the Salina Liberty head to Dodge City to …Read More.
By Dusty Wiegert SALINA – Persistent early morning showers, coupled with a drenching rain earlier in the week, have left …Read More.