Local
Sometime during the overnight hours of November 17th, 2015, an unknown suspect removed the front bumper and headlight assemblies from …Read More.
News
WASHINGTON, D.C.– Representatives Lynn Jenkins (KS-02) and Mike Pompeo (KS-04) will be holding a special town hall meeting at the …Read More.
JOSH LEDERMAN, Associated Press WASHINGTON (AP) — The White House is proposing to offer governors individualized reports about refugees in …Read More.
HUTCHINSON — A Kansas man who fled from police last year and started a fire was sentenced Monday in Reno …Read More.
WICHITA, Kan. (AP) — Doctors have concluded a 17-month-old girl died of severe child abuse after being left in the …Read More.
TOPEKA, Kan. (AP) — Kansas officials will learn soon whether the state's tax collections in November met expectations. The report …Read More.
WICHITA- The Sedgwick County Sheriff's Office is asking for help from the public to identify a vehicle that was at …Read More.
HUTCHINSON A Kansas man taken to a Wichita hospital for treatment after a house fire in Hutchinson Saturday afternoon has …Read More.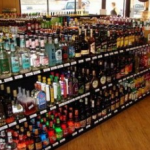 BARTON COUNTY – Alcoholic liquor or cereal malt beverages are currently available for sale on Sunday in Ellinwood and Hoisington …Read More.
MARGARET STAFFORD, Associated Press KANSAS CITY, Kan. (AP) — A district attorney says more charges are likely in the …Read More.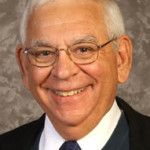 LAWRENCE, Kan. (AP) — Public records advocates are pushing for state legislators to bring the Kansas Open Records Act regarding …Read More.
Sports News
KANSAS CITY, Mo. (AP) — The Chiefs were quickly running out of offensive linemen as one by one they went …Read More.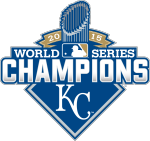 KANSAS CITY, Mo. (AP) – Relief pitcher Tim Collins and the Kansas City Royals have agreed to a one-year contract …Read More.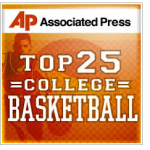 AP Top 25 RK TEAM RECORD PTS 1 Kentucky (59) 6-0 1,619 2 Maryland (4) 6-0 1,512 3 Michigan State …Read More.
KANSAS CITY, MO (November 30, 2015) – Right-handed pitcher Michael Mariot has been claimed off outright waivers by the Philadelphia …Read More.
MANHATTAN, Kan. – For the third-consecutive week, Kansas State senior Morgan Burns was named the Big 12 Special Teams Player …Read More.