Local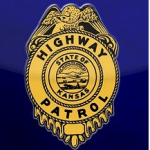 SALINE COUNTY – A Salina man was injured in an accident just after 3 a.m. on Saturday in Saline County. …Read More.
News
KANSAS CITY, Kan. (AP) — A 19-year-old Kansas City man accused of trying to kill a Wyandotte County deputy has …Read More.
Sports News
Univ. of Kansas Athletics NORMAN, Okla. – The Rematch was touted as "must-see -TV" and the reason "why you play …Read More.
JOHN TRANCHINA, Associated Press STILLWATER, Okla. (AP) — Tavarius Shine came off the bench to score 11 points, five in …Read More.
COLORADO SPRINGS, Colo. – Four Jayhawks will represent the University of Kansas during the annual U.S. Women's National Team Open …Read More.
Friday Scores BOY'S BASKETBALl Andale 58, Wellington 45 Andover 54, Goddard 52 Andover Central 79, Valley Center 62 Argonia 57, …Read More.
A new era in Salina indoor football begins Saturday night when the Salina Liberty take the field to start their …Read More.