Local
Strong to severe thunderstorms will be possible across the region for this afternoon and evening with large hail and locally …Read More.
News
HAYS, Kan. (AP) — A man who voted illegally in both Kansas and Nebraska in 2012 has been fined $5,500. …Read More.
HARVEY COUNTY – Law enforcement authorities in Harvey County are investigating two suspects who were arrested after a brief chase …Read More.
TOPEKA, Kan. (AP) — The Kansas House has signed off on legislation meant to crack down on people who purposely …Read More.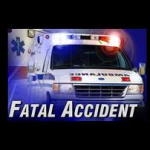 RUSSELL COUNTY- One teen injured in Thursday morning's accident in Russell County died. David R Devereaux, 18, Enid, OK., was …Read More.
OSAGE COUNTY – Two men avoided injury after a small plane made an emergency landing on Thursday The Kansas Highway …Read More.
TOPEKA, Kan. (AP) — Topeka fire officials say a blaze that occurred at a motel following a shootout between federal …Read More.
SIDNEY, Neb. (AP) — Outdoor outfitter Cabela's has agreed to pay $1 million to settle a complaint from federal regulators …Read More.
GRANT COUNTY- A Kansas man was injured in an accident just before 3p.m. on Thursday in Grant County. The Kansas …Read More.
TOPEKA, Kan. (AP) — Heavy rain has washed out several sections of railroad track, damaged a small bridge and caused …Read More.
TOPEKA, Kan. (AP) — The son of the Rev. Billy Graham is urging Christians in Kansas to vote for other …Read More.
Sports News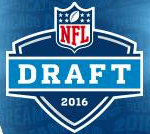 KANSAS CITY, Mo. (AP) — Several hours before the start of the NFL draft, Chiefs general manager John Dorsey decided …Read More.
CIF Weekly Update – Week 9 Panasuk to the AFL: Wichita Force quarterback Stephen Panasuk signed with the AFL's Cleveland Gladiators …Read More.
KSU Athletics MANHATTAN, Kan. – Four former Kansas State football players – place kickerJack Cantele, fullback Glenn Gronkowski, offensive lineman …Read More.
ANAHEIM, Calif. (AP) — Mike Trout hit a tying two-run homer, Yunel Escobar put the Angels ahead with a solo …Read More.
KSU Athletics MANHATTAN, Kan. – Kansas State celebrated another outstanding athletics year on Monday night as student-athletes from each of …Read More.