Local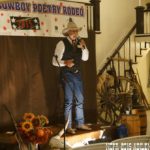 ABILENE, KAN. (July 27, 2016) – The old cow town of Abilene, Kansas gets a little more western every summer. …Read More.
News
KANSAS CITY — The results of an audit of the Kansas Department for Children and Families released on Wednesday …Read More.
KANSAS CITY, Mo. (AP) — A Kansas City, Kansas, man has been sentenced to more than a year in federal …Read More.
CUSHING, Okla. (AP) — Investigators are trying to determine how a Kansas skydiver was separated from her parachute harness during …Read More.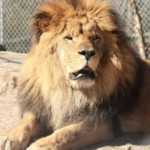 GREAT BEND – Central Kansas residents are mourning the loss of a favorite at the Great Bend Brit Spaugh Zoo. …Read More.
GEARY COUNTY – A Kansas man was injured in an accident just before 7:30a.m. on Wednesday in Geary County. The …Read More.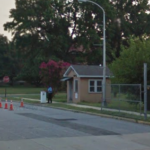 WASHINGTON (AP) — A judge says the man who attempted to assassinate President Ronald Reagan will be allowed to leave …Read More.
OVERLAND PARK, Kan. (AP) — The University of Kansas Hospital is breaking ground on a new inpatient hospital in Overland …Read More.
WICHITA, Kan. (AP) — Authorities say one person has died in a Wichita apartment fire. A Sedgwick County emergency …Read More.
CLARK COUNTY – Law enforcement authorities in Clark County have completed an investigation of fishing violations at Clark State Fishing …Read More.
TOPEKA, Kan. (AP) — A push for unity behind Hillary Clinton from Bernie Sanders is pulling his Kansas delegates at …Read More.
Sports News
The 7th Annual Chad McDaniel Memorial USAC race will take place Wednesday, August 3rd at Solomon Valley Raceway in Beloit. …Read More.
GENARO C. ARMAS, AP Sports Writer GREEN BAY, Wis. (AP) — Green Bay Packers receiver Jordy Nelson, who is starting …Read More.
KANSAS CITY, Mo. (AP) — Tyler Skaggs pitched seven innings in his first big league start in two years and …Read More.
Click to listen to Andy Reid's Press Conference Click to listen to QB Alex Smith's Press Conference ST. JOSEPH, Mo. …Read More.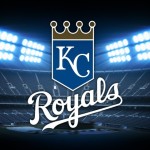 KANSAS CITY, Mo. (AP) — Albert Pujols drove in four runs, Hector Santiago won his fifth consecutive start and the …Read More.