Local
There will be a "rolling closure" of Country Club Road from Gypsum Valley Road to Niles Road starting at Gypsum …Read More.
Backwater Mafia will headline this week's Friday Night Live. The show will start at 7:30 p.m. Friday at Campbell Plaza. …Read More.
DICKINSON COUNTY —Voters in Dickinson County rejected the use of revenue bonds to finance a new justice center. A petition …Read More.
Authorities are looking for the vehicle of a Hays man who was beaten and robbed at a Salina motel yesterday. …Read More.
Sunshine, light easterly winds of 5 to 15 mph, and cooler than normal highs can be expected for today.
Recent Booking Activity for the Saline County Jail. All persons included in this post are innocent of crimes until proven …Read More.
The Real Encounter, hosted by Visit Salina, will be held in Salina at the Tony's Pizza Events Center at 7 …Read More.
The Salina USD 305 Board approved the refinancing of bonds that will save the school district $533,419, according to a …Read More.
Salina Area Technical College announced today that they have been ranked fifth in the nation for graduation rate among two-year …Read More.
News
WICHITA, Kan. (AP) — A judge has ruled that a man accused of raping and trying to kill a 7-year-old …Read More.
SEDGWICK COUNTY — Law enforcement authorities are investigating a shooting that sent four people to a hospital. Just after 11p.m. …Read More.
By JIM MCLEAN Facing what could be a tough race for re-election, Kansas Congressman Kevin Yoder appeared determined to strike …Read More.
NORTON COUNTY— Law enforcement authorities are investigating a suspect for involvement in an alleged domestic violence incident. Just after 2a.m. …Read More.
KANSAS CITY, Kan. (AP) — Authorities have identified the human remains found at a lake near downtown Kansas City, Kansas, …Read More.
BARBER COUNTY —  Two Kansas teens were injured in an accident just before 7:30p.m. Tuesday in Barber County. The Kansas …Read More.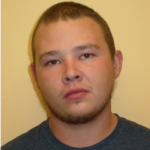 RENO COUNTY— A Kansas man arrested for crimes in July was back before a judge Tuesday for the reading of …Read More.
TOPEKA -Tiffany, a gorilla that lived at the Topeka Zoo for nearly fifty years, touched the hearts of many people …Read More.
OKLAHOMA CITY (AP) — The Latest on the search in Oklahoma for two inmates who escaped a prison transfer service. …Read More.
Sports News
KANSAS CITY, Mo. (AP) — Danny Duffy was not pleased with his bullpen warmup. Once the game started he had …Read More.
MANHATTAN, Kan. – For the second time in the last four years, Kansas State was ranked in the Preseason Associated Press …Read More.
LAWRENCE, Kan. – Kansas football head coach David Beaty announced Monday that sophomore defensive end Maciah Long has been dismissed …Read More.
KANSAS CITY, Mo. (AP) — It took the bottom of a makeshift lineup filled with mostly with backups for the …Read More.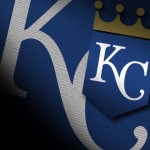 KANSAS CITY, Mo. (AP) — Trevor Bauer pitched well, but he credits his defense for this victory. Bauer threw 6 …Read More.
CINCINNATI (AP) — Rookie Patrick Mahomes threw a pair of touchdown passes, solidifying his spot as the Chiefs' primary backup, …Read More.
KANSAS CITY, Mo. (AP) — The party that started when the Indians arrived at Kauffman Stadium ground to a halt …Read More.