Local
Each year, the National Weather Service in Wichita conducts weather and safety presentations across Kansas. Saline County Emergency Management will …Read More.
News
WICHITA, Kan. (AP) — Police say a 26-year-old man has been killed in a drive-by shooting in Wichita. Patrol North …Read More.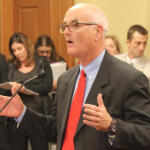 By ANDY MARSO House members were denied a vote on Medicaid expansion on procedural grounds in a floor debate Wednesday …Read More.
HUTCHINSON -A Kansas woman arrested last week on a charge of aggravated indecent liberties with a child didn't appear in …Read More.
TOPEKA, Kan. (AP) — The Kansas Supreme Court is preparing to decide whether a law that overhauled funding for public …Read More.
RICHARD LARDNER, Associated Press WASHINGTON (AP) — The Senate has unanimously approved legislation that aims to derail North Korea's drive …Read More.
STAFFORD -Fire investigators are working to determine the cause of a house fire on Wednesday morning in Stafford. City of …Read More.
ANNAPOLIS, Md. (AP) — The group Mothers Against Drunk Driving released its first report on the number of times drunken …Read More.
MARION COUNTY – First responders rescued two people in Kayaks at the Marion Reservoir on windy Sunday evening. Kansas Game …Read More.
TOPEKA, Kan. (AP) — The Kansas House has approved a bill designed to address sexting among middle and high school …Read More.
TOPEKA, KAN. – A former Fort Riley nurse was indicted Wednesday on federal charges of stealing fentanyl, a powerful painkiller, according …Read More.
Sports News
MANHATTAN, Kan. (AP) — Al Freeman scored 21 points, Taurean Prince had 18 and No. 21 Baylor beat cold-shooting Kansas …Read More.
Tuesday's Scores BOYS' BASKETBALL Abilene 68, Council Grove 48 Andale 60, Maize South 53 Andover 82, Arkansas City 31 Argonia …Read More.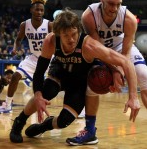 DES MOINES, Iowa (AP) – Ron Baker and Shaq Morris had 11 points each and No. 25 Wichita State …Read More.
University of Kansas Athletics LAWRENCE, Kan. – No. 6 Kansas moved into a three-way tie for first-place in the Big 12 …Read More.
Tickets for this Saturday's Salina Liberty exhibition game are on sale and 99KG is picking up the tab for 50% …Read More.