Local
ELLSWORTH COUNTY — One person died in an accident just before 1p.m. Friday in Ellsworth County. The Kansas Highway Patrol …Read More.
Come up to the Grand Theatre at the Temple for a live and silent auction of over 20 pieces of …Read More.
TUESDAY, MARCH 27-THURSDAY, MARCH 29  U.S. Senator Jerry Moran (R-Kan.) will have an informational booth at the 2018 Mid America …Read More.
According to Captain Sweeney, authorities responded to a call about a disturbance on March 22, at 8:25 a.m. The female …Read More.
According to Captain Sweeney, the police were sent to the 300 block of S. Ohio for a burglary that took …Read More.
Recent Booking Activity for the Saline County Jail. All persons included in this post are innocent of crimes until proven …Read More.
SALINE COUNTY —Preliminary estimates reported by the Kansas Department of Labor and Bureau of Labor Statistics show a seasonally adjusted …Read More.
SALINA, Kan.— The Greater Salina Community Foundation awarded grants to five area organizations during its February grant cycle. Over $16,000 was …Read More.
Handel's Messiah This musical masterpiece by George Frideric Handel, first performed in the spring of 1742, has become one of …Read More.
News
RENO COUNTY – A Kansas man with a long criminal history is jailed on a half million dollar bond after …Read More.
WICHITA, Kan. (AP) — The FBI says one of its first responders to the Sept. 11, 2001, terror attacks has …Read More.
KANSAS CITY, Mo. (AP) — The Latest on charges filed in the death of a 10-year-old boy on a waterslide …Read More.
KANSAS CITY —Liquidation sales at Toys R Us were scheduled to begin Friday at stores in Kansas and across the …Read More.
TOPEKA, Kan. (AP) — Kansas is asking the U.S. Supreme Court to overturn a federal appeals court ruling that prevents …Read More.
By STEPHAN BISAHA Federal prosecutors told jurors Thursday that three men charged with plotting to bomb an apartment complex and mosque …Read More.
WASHINGTON (AP) — Congress gave final approval Friday to a giant $1.3 trillion spending bill that ends the budget battles …Read More.
FORD COUNTY — Fire officials are working to determine the cause of a fire at a home in Ford County. …Read More.
OLATHE, Kan. (AP) — A barbecue restaurant owner in eastern Kansas is accused of racking up more than $7,300 in …Read More.
Sports News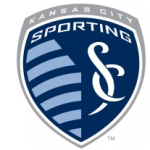 Kickoff set for 8 p.m. CT on FOX Sports KC, FOX Sports Midwest, ESPN 94.5 FM and ESPN Deportes KC 1480 Sporting …Read More.
The Kansas State High School Activities Association announced a shake-up on Friday that involves local venues in Salina. The Tony's …Read More.
ATLANTA – Led by sophomore forward Xavier Sneed's 22 points and a decisive, go-ahead bucket in the final minute from junior guard …Read More.
On a joint conference call earlier today, the Champions Indoor Football League board of directors unanimously approved a request made …Read More.
LAWRENCE, Kan. – Kansas football head coach David Beaty announced the promotion of Cassius Sendish from graduate assistant to a full-time coaching position on the …Read More.
GAME #36 (9) KANSAS STATE (24-11, 10-8 Big 12) vs. (5) KENTUCKY (26-10, 10-8 SEC) NCAA South Regional Semifinals Thursday, …Read More.
LAWRENCE, Kan. – Looking to punch a ticket to the Elite Eight for the third-consecutive season, No. 1 seed Kansas will …Read More.