Local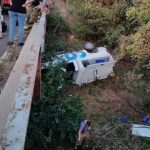 HARVEY COUNTY – Law enforcement authorities in Harvey County reported Tuesday that Brenton Brawner, 20, McPherson, was the driver of …Read More.
News
TOPEKA, Kan. (AP) — Kansas has seen its number of incomplete voter registrations decline by nearly 6,700 in less than …Read More.
MARK PRATT, Associated Press BOSTON (AP) — With younger generations using cellphones less for actual conversation and more for text …Read More.
DAVID CRARY, AP National Writer NEW YORK (AP) — Responding to a furor over undercover videos, Planned Parenthood says it …Read More.
WICHITA, Kan. (AP) — The former campus minister at Wichita State University says renovations that included removing pews from Grace …Read More.
HARVEY COUNTY- Fire crews in Harvey County are being credited with saving a life and a home, according to a …Read More.
JEWELL COUNTY- A Kansas man was injured in an accident just after 10a.m. on Tuesday in Jewell County. The Kansas …Read More.
HESSTON – Law enforcement authorities in Harvey County have increased a police presence near schools in Hesston and are investigating …Read More.
MANHATTAN – Johnathon Elliott, 20, of Manhattan, appeared in Riley County Court on Tuesday afternoon for a status check under …Read More.
MANHATTAN – A suspect, accused in the March shooting death of a Riley County man, was arraigned on Tuesday and …Read More.
TOPEKA, Kan. (AP) — Secretary of State Kris Kobach's office has filed three criminal election fraud cases in two counties …Read More.
Sports News
Becker Autos & Trailers in Downs and Beloit, Kansas are happy to announce the sponsorship of the number 98 Reed …Read More.
DODGE CITY – Champions Indoor Football is proud to announce the regular season schedule for the 2016 campaign. With fierce in-state …Read More.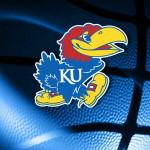 SPRINGFIELD, Mass. – Four University of Kansas men's basketball players have been named to various position-based preseason award watch lists, …Read More.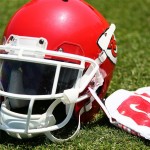 KANSAS CITY, Mo. (AP) — Chiefs running back Jamaal Charles will miss the remainder of the season with a torn …Read More.
KRISTIE RIEKEN, AP Sports Writer HOUSTON (AP) — Astros shortstop Carlos Correa couldn't handle a deflected grounder that might have …Read More.