Local
A portion of a Salina street will reopen later this week. On Friday afternoon, October 28th, Centennial Road will be …Read More.
Salina – Kansas Wesleyan University has been recognized for its academic excellence by being named to several distinguished regional and national …Read More.
A Salina man was injured in a motorcycle crash early Tuesday morning. Police Captain Mike Sweeney said Krystopher Roesch-Beem, 27, …Read More.
Salina Police have identified two suspects in the theft of more than $2,800 worth of merchandise from a local retail …Read More.
A stolen vehicle and two damage to property cases highlight today's crime report. Police say someone stole a vehicle from …Read More.
The Saline County Sheriff's Office is investigating a pair of thefts from the same rural property north of Salina. Undersheriff …Read More.
TOPEKA – The Kansas Bureau of Investigation (KBI) advises parents to perform a check for registered offenders in their neighborhoods, …Read More.
An early morning fire southeast of Salina caused extensive damage to three oil tanks. Saline County Undersheriff Roger Soldan said …Read More.
Results from a new study conducted by LendEDU has named the City of McPherson the second safest college town in …Read More.
News
KANSAS CITY, Kan. (AP) — A 61-year-old scientist has pleaded guilty to a federal charge nearly three years after he …Read More.
TOPEKA, Kan. (AP) — The Kansas Supreme Court won't consider the case of a couple whose children were taken into …Read More.
By TIM CARPENTER Editor's note: Reporters from the KHI News Service and the Topeka Capital-Journal collaborated for a six-month exploration …Read More.
FAYETTEVILLE, Ark. (AP) — A judge has ordered the release of a 59-year-old man convicted of a killing that occurred …Read More.
TOPEKA, Kan. (AP) — Authorities from several agencies are investigating a higher-than-expected number of arson fires in Topeka. The Topeka …Read More.
LARNED -Kansas Department of Corrections Secretary Joe Norwood announced today that Don Langford has been named warden of the Larned …Read More.
SALINA, Kan. (AP) — A mistrial has been declared in a Kansas murder trial after a Nebraska television station aired …Read More.
WELLSTON, Okla. (AP) — The Latest on the search for an man accused of wounding two police officers (all times …Read More.
SEDGWICK COUNTY – Law enforcement and school officials in Sedgwick County are investigating a report of a possible mountain lion …Read More.
Sports News
The Salina Liberty continue to add to their 2017 roster. Over the past week, the team has added wide receiver …Read More.
A former Salina quarterback has been named as the first head coach of one of the new expansion franchises in …Read More.
CLEVELAND (AP) — Corey Kluber pitched neatly into the seventh inning, Roberto Perez hit two home runs and the Cleveland …Read More.
Kansas State plays at Iowa State on Saturday. Kickoff is set for 11 a.m. Bill Snyder met with the media …Read More.
DAVE SKRETTA, AP Sports Writer KANSAS CITY, Mo. (AP) — Big 12 commissioner Bob Bowlsby bristled at the suggestion that …Read More.
MANHATTAN, Kan. – After climbing up the Kansas State career sack list once again on Saturday in the Wildcats' 24-21 …Read More.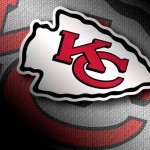 KANSAS CITY, Mo. (AP) — Alex Smith threw two touchdown passes in another efficient outing, Daniel Sorensen returned an interception …Read More.