Local
The ​Salina Public Library has several holiday activities planned for December, including its first holiday open house. The Art of …Read More.
News
November 30 is Cyber Monday. That's the first Monday after Thanksgiving, designated since 2005 as the shopping day for …Read More.
PRATT– Wednesday, Dec. 2, 2015, the opening day of the firearm deer season, is a big day for many Kansas …Read More.
DAVID CRARY, Associated Press BRIAN MELLEY, Associated Press Charlie Sheen's recent revelation that he's HIV-positive served as a reminder that …Read More.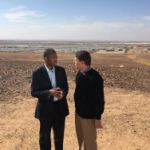 JORDAN-SYRIAN BORDER–Kansas Lt. Governor Dr. Jeff Colyer, a native of Hays, accompanied presidential candidate Dr. Ben Carson as he …Read More.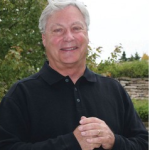 Caring for the environment used to be tough duty. During the last couple decades however, it's become a marketing opportunity. …Read More.
ANDOVER, Kan. (AP) — Authorities say wintery weather has killed four more people on Kansas roads. Harvey County Sheriff T. …Read More.
ROXANA HEGEMAN, Associated Press TRIBUNE, Kan. (AP) — Only 1,200 people live in Kansas' smallest county, where using irrigation is …Read More.
Roads across Kansas are icy and slick. The Kansas Highway Patrol reported troopers worked over a dozen injury or fatality …Read More.
BY ANDY MARSO As concerns circulate about the attitude of the Kansas Department for Children and Families toward adoptions by …Read More.
PRATT–Perhaps it's your Hunter-Husband, Trail-Trekking Teen, or maybe it's your Birdy Brother-In-Law – whoever it may be, we've all got …Read More.
Sports News
Saturday's Scores The Associated Press Class 2-1A State Tournament Champs Phillipsburg 30, Troy 29 And here we go pic.twitter.com/YPB93zKvIR …Read More.
MARK DIDTLER, Associated Press LAKE BUENA VISTA, Fla. (AP) — Shannon Hale scored 20 points and Riley Norris added 12 …Read More.
By MARK DIDTLER Associated Press LAKE BUENA VISTA, Fla. (AP) – Freshman Bennie Boatright had a career-high 22 points and …Read More.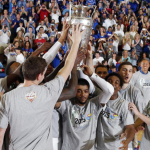 University of Kansas Athletics LAHAINA, Hawaii – Junior guard Wayne Selden, Jr., tied a career-high and earned tournament co-MVP honors …Read More.
Several area high schools find themselves in the Kansas Basketball Coaches Association Preseason rankings to start the new season. In …Read More.