Local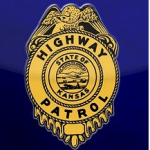 DICKINSON COUNTY – One person was injured in an accident just before 7 p.m. on Saturday in Dickinson County. The …Read More.
News
HAYS – Fire officials are working to determine the cause of a structure fire on in Hays. Just before 3 …Read More.
HUTCHINSON, Kan. (AP) — A south-central Kansas man has been sentenced to more than six years in prison after being …Read More.
TOPEKA, Kan. (AP) — A new university study shows that Kansas lost about $110 million annually between 1996 and 2005 …Read More.
KANSAS CITY, Mo. (AP) — A 51-year-old man is accused of pulling over a vehicle and acting as if he …Read More.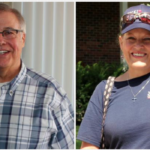 By STEVE KORANDA A state Senate race in the Topeka area shows how complicated this election cycle can be for …Read More.
TOPEKA – Elusive Pokemon GO characters have been spotted at many Kansas state parks and nature centers, and there's no …Read More.
LAWRENCE, Kan. (AP) — Kansas students will spend less time taking tests under recently announced changes. The Lawrence Journal-World reports …Read More.
KANSAS CITY, Kan. (AP) — Hundreds of mourners gathered for the funeral for a Kansas City, Kansas, police captain shot …Read More.
WICHITA, Kan. (AP) — A three-time Paralympics gold medalist from Wichita wants whoever stole the gold ring he received during …Read More.
HUTCHINSON— A Kansas woman was sentenced to nearly 13 years in prison for her role in the strangulation death of …Read More.
Sports News
KANSAS CITY, Mo. (AP) — Danny Duffy scattered four hits while pitching into the seventh inning, the Royals scratched out …Read More.
The Kansas Mud Racing Organization presents the first EVER mud run at the Salina Speedway. The Salina Mud Race takes …Read More.
STILLWATER, Okla. (AP) — Oklahoma State says junior college transfer Tyrek Coger has died after collapsing following a basketball team …Read More.
WASHINGTON -The Royals met President Barack Obama at the White House on Thursday during a ceremony to honor their World …Read More.
KANSAS CITY, Mo. (AP) — In the span of three innings, the Indians' Tyler Naquin homered to left field, sent …Read More.