Local
WICHITA, Kan. (AP) — While two universities in Kansas provide online lists of registered sex offenders enrolled or employed on …Read More.
News
TOPEKA, Kan. (AP) — The executive director of Kansas Gov. Sam Brownback's Council of Economic Advisors has been arrested on …Read More.
TOPEKA, Kan. (AP) — Law enforcement would be required to record some interrogations under a bill influenced by the case …Read More.
By Miranda Davis KU Statehouse Wire Service TOPEKA ¬— The House Social Services Budget committee hearing this week centered on …Read More.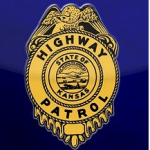 WICHITA –Four people were injured in an accident just before 11:30p.m. on Saturday in Sedgwick County. The Kansas Highway Patrol …Read More.
PRATT – In lieu of conducting the Kansas Winter Bird Feeder Survey this year, bird watchers around the state are …Read More.
MANHATTAN -Dalton Trundle, 16, has been missing since January 26. He has family in the Doniphan County and Hiawatha area …Read More.
LAWRENCE, Kan. (AP) — The student newspaper at the University of Kansas has filed a federal lawsuit accusing university administrators …Read More.
JOHN HANNA, AP Political Writer TOPEKA, Kan. (AP) — A legislative dispute over how Kansas Supreme Court justices are selected …Read More.
KANSAS CITY, Mo. (AP) — Kansas apparently won't join several other states that have passed recent laws aimed at making …Read More.
KANSAS CITY, Kan. (AP) — Two Kansas City, Kansas, men have been found guilty of attempted capital murder for shooting …Read More.
Sports News
NORMAL, Ill. (AP) — Paris Lee had a career-high 19 points to help Illinois State beat No. 21 Wichita State …Read More.
DAVE SKRETTA, AP Sports Writer MANHATTAN, Kan. (AP) — Wesley Iwundu scored 22 points, freshman reserve Dean Wade had 17 …Read More.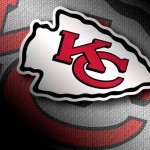 BARRY WILNER, AP Pro Football Writer SAN FRANCISCO (AP) — Kansas City's Marcus Peters is the first cornerback in 17 …Read More.
University of Kansas Athletics FORT WORTH, Texas – No. 7 Kansas outmuscled TCU in the paint with a plus-21 rebound …Read More.
Friday's Scores BOYS' BASKETBALL Abilene 73, Marysville 63 Andover Central 70, Andover 46 Argonia 51, Cedar Vale/Dexter 46 Atchison 68, …Read More.