Local News
Salina
Congratulations to Debbie Rivers, Bank VI Salina Hero of the Week! Debbie started a group called Acts of Kindness and …Read More
Posted 4 hours ago |
Jail Activity, Salina
Recent Booking Activity for Saline County Jail. The Saline County Sheriff's Dept. Website is not functioning correctly, so photos are …Read More
Posted 5 hours ago |
Salina
On Thursday, December 12, and Saturday, December 14, the Kansas Wesleyan Coyote basketball teams will host a fundraiser for the …Read More
Posted 8 hours ago |
Salina
Effective January 1, 2014, disposal fees at the City of Salina Municipal Solid Waste Landfill Facility will change per Resolution …Read More
Posted 1 day ago |
Salina
 BIG VISION GENEROUS MOVE  Salina, Kansas (December 6, 2013)– Big Brothers Big Sisters of Salina announced today that they will …Read More
Posted 1 day ago |
Salina
The Greater Salina Community Foundation is pleased to announce a call for grant applications from the L.P. Pat Mullen Fund, …Read More
Posted 1 day ago |
Salina
The Saline County Public Works Department has announced that Thorstenberg Road between Burma Road and Halstead Road will be closed …Read More
Posted 1 day ago |
Salina
Several electronic items taken from the home of a Salina man during the day Thursday. Lawrence Elder who lives in …Read More
Posted 1 day ago |
Salina
The Salina Post contacted KDHE and spoke with Ashton Rucker, Public Information Officer, in regards to how to stay prepared …Read More
Posted 1 day ago |
Salina
Win tickets to the Toughest Monster Truck Tour! This event will be held at the Bicentennial Center, they are hauling …Read More
Posted 1 day ago |
Regional
News
Two people were injured during a late Friday evening crash in Pottawatomie County. According to the Kansas Highway Patrol Bailey …Read More
Posted 3 hours ago |
News
Roadside assistance firms are doing big business in the current cold snap. By Friday evening AAA had responded to nearly …Read More
Posted 6 hours ago |
News
Donations are greatly needed for the Abilene Area Toys for Tots program. NEW toys, games, winter gloves, stocking hats, and …Read More
Posted 7 hours ago |
News
Friday morning, Representative Tim Huelskamp took part in the Catholic School Life Rally in Wichita. Started by St John's Catholic …Read More
Posted 8 hours ago |
News
Farm Bureau honors members and friends at 95th annual meeting Kansas Farm Bureau recognized members and friends at its 95th …Read More
Posted 8 hours ago |
News
(AP) — A Kansas Senate Democrat and her allies plan to push next year for policies promoting renewable energy because …Read More
Posted 18 hours ago |
News
(AP) — An attempt to thaw a frozen pipe turned into a big problem for a southwest Kansas resident. An …Read More
Posted 21 hours ago |
News
(AP) — An attorney for former Kansas Attorney General Phil Kline is asking the Kansas Supreme Court to consider modifying …Read More
Posted 21 hours ago |
News
(AP) — Two days of hearings in Kansas by a national health care oversight panel raised questions about the implementation …Read More
Posted 22 hours ago |
News
With flu activity increasing and family and friends gathering for the holidays, the Kansas Department of Health and Environment (KDHE) …Read More
Posted 1 day ago |
Other News
Most Recent & Gutierrez Mexican Restaurant
Buy 4 $20 Gift Cards and the 5th $20 Gift Card is FREE!!! Evening buffet every Wednesday and Saturday night starting at 5:30!!
Posted 1 hour ago |
Shop Amazon, Help Salina AMBUCS Help The Disabled
MOBILE READY! Select Open Houses by Price. Now you can take Salina's complete list of Open Houses with you! You …Read More
Posted 6 hours ago |
Most Recent & Entertainment
Coors Light presents Comedians PJ WALSH AND MATT ISEMAN for ONE SHOW ONLY at OUTLAWS located at 1676 W. State …Read More
Posted 12 hours ago |
Most Recent & Eagle Local News, Eagle TV
Posted 20 hours ago |
Most Recent & Showcase Diamond Jewelers
Stop into Showcase Diamond Jewelers and get this amazing ring for your loved one today!
Posted 22 hours ago |
Most Recent & Salina First Church of the Nazarene
Wednesday's begin January 8 at 6:30 pm, the First Church of the Nazarene at 1425 S. Ohio in Salina welcomes Financial …Read More
Posted 22 hours ago |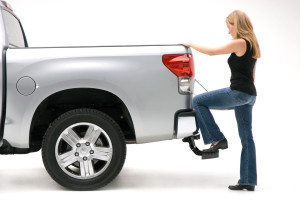 Most Recent & Knopf Auto
Knopf Auto's 2nd Christmas Special of the month: FREE INSTALL when you purchase an AMP-Research BedStep for the back of …Read More
Posted 1 day ago |
Most Recent & CAPS
Saturday we will be at this fun event. We have a free book for the first 80 children and they can …Read More
Posted 1 day ago |
Most Recent & Central Kansas Foundation
The best way to protect your family members and pets is to quit smoking. When you're ready to quit, the …Read More
Posted 1 day ago |
Most Recent & Central Kansas Foundation
The Kansas Tobacco Quitline www.KSquit.org or 1-800-QUIT-NOW (784-8669) provides FREE one-on-one coaching to help tobacco users quit. The Quitline is available 24 …Read More
Posted 1 day ago |
Most Recent & Salina First United Methodist Church
Are you looking for rest from all the stress this Christmas? Try resting in the original 'King-size' bed; in the …Read More
Posted 1 day ago |