Local
At Monday's meeting of the Board of Trustees of Salina Area Technical College, the college received a grant of $4,500 …Read More.
Beginning November 9th, a public opinion research company, Midwest Research Associates, will be conducting an opinion survey of Salina residents …Read More.
For the most up-to-date availability of our pets, please check the Salina Animal Shelter website. Salina Post does not guarantee …Read More.
A Delphos man featured in the October edition of the Salina's Most Wanted List has been arrested. On Tuesday, the Saline …Read More.
An aggravated burglary and a damage to property case highlight today's crime report. 54-year-old Lorene Ramsey tells police that someone …Read More.
Recent Booking Activity for the Saline County Jail. This report is continually updated through 1 p.m. each day. All persons …Read More.
Salina, Kan. – Kansas Wesleyan University's Nursing program was notified this week that its application for voluntary programmatic accreditation by …Read More.
Saline County officials have announced the reopening of a county road. Mariposa Road from Whitmore Road to Kipp Road was …Read More.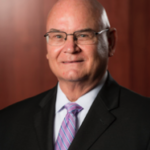 MANHATTAN, Kan. (AP) – The committee searching for Kansas State University's next president has selected 15 candidates to interview for …Read More.
News
TOPEKA, Kan. (AP) — A Kansas legislator has criticized a black performer's public protest by saying in a Facebook posting …Read More.
OLATHE, Kan. (AP) — A 21-year-old Kansas woman was sentenced to nearly 15 years in prison for placing her newborn …Read More.
HUTCHINSON — The Kansas Supreme Court on Tuesday denied the Writ of Mandamus requested by Reno County District Attorney Keith …Read More.
WICHITA, Kan. (AP) — Kansas has charged a man in connection with a multi-state investigation into Jayhawk Beverage Distributors in …Read More.
KANSAS CITY – A former wedding photographer has been indicted by a federal grand jury as part of a federal …Read More.
KANSAS CITY –A Kansas man was sentenced Tuesday to five months he already served in jail for harassing former girlfriends …Read More.
KANSAS CITY, Kan. (AP) — The annual American Royal horse and livestock exhibition in Kansas City is moving to Kansas …Read More.
MANHATTAN, Kan. (AP) — Kansas State University's economics club says the cost of being a student at the university continues …Read More.
TOPEKA – A Geary County man pleaded guilty Tuesday to taking part in the kidnapping of a Junction City woman …Read More.
Sports News
DAVE SKRETTA, AP Sports Writer KANSAS CITY, Mo. (AP) — Big 12 commissioner Bob Bowlsby bristled at the suggestion that …Read More.
MANHATTAN, Kan. – After climbing up the Kansas State career sack list once again on Saturday in the Wildcats' 24-21 …Read More.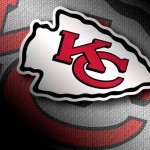 KANSAS CITY, Mo. (AP) — Alex Smith threw two touchdown passes in another efficient outing, Daniel Sorensen returned an interception …Read More.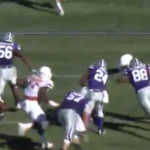 DAVE SKRETTA, AP Sports Writer MANHATTAN, Kan. (AP) — Jesse Ertz ran for two touchdowns and threw for another score, …Read More.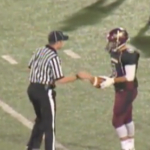 Friday's Scores Andale 63, Circle 14 Attica/Argonia 72, Macksville 24 Augusta 28, Andover Central 7 Axtell 72, BV Randolph 40 …Read More.
WEEK 8 HIGH SCHOOL FOOTBALL PREVIEW Southeast of Saline (7-0) VS. Hesston (4-3) – 7 p.m. The undefeated Southeast of …Read More.
EL DORADO, Kan. — Changes are on the way for how scholarships are handed out in the Jayhawk Conference and …Read More.