Local
A Salina resident called authorities when two suspects wouldn't leave his property last night. When confronted by Salina Police, one …Read More.
Most people do not put much thought into where their next meal will come from. But for a small group …Read More.
Southeast of Saline , USD 306, has cancelled classes and several after-school activities because of poor weather conditions. The district …Read More.
Wet conditions caused a single vehicle accident on I-135 yesterday evening. The driver sustained minor injuries but refused transport, authorities …Read More.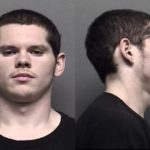 Recent Booking Activity for the Saline County Jail. All persons included in this post are innocent of crimes until proven …Read More.
SALINE COUNTY – This week's spring rain has had a dramatically positive impact on the winter wheat crop. Over the …Read More.
First responders were called to 1125 E Beloit shortly after 7 p.m. this evening for a house fire. The single …Read More.
ABILENE – Police in Abilene are asking residents to contact them if they had recent contact with a group of …Read More.
A stolen truck, belonging to a Kansas Wesleyan University student, was found burned in Gove County yesterday. According to authorities, …Read More.
News
FAIRMOUNT, Ill. (AP) — A convoy of trucks from Illinois has arrived in Kansas carrying hay to farmers who've lost …Read More.
MARY CLARE JALONICK, Associated Press ALAN FRAM, Associated Press WASHINGTON (AP) — The Senate has voted to let states block …Read More.
SHAWNEE COUNTY – Law enforcement authorities in Shawnee County are investigating two suspects on drug and other felony charges. Just …Read More.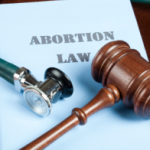 TOPEKA, Kan. (AP) — Abortion providers may soon be required to give women detailed information about the physician to perform …Read More.
RILEY COUNTY  – Law enforcement authorities in Riley County are investigating an alleged hit and run accident and asking for …Read More.
SEDGWICK COUNTY – Law enforcement authorities in Sedgwick County are investigating a suspect for Aggravated Assault and numerous other charges …Read More.
Members of the Kansas House delayed a vote Thursday to try to override Brownback's veto of a plan to expand …Read More.
BARTON COUNTY- Sentencing is scheduled for two Kansas men convicted in Barton County District Court for sex crimes involving juveniles. …Read More.
TOPEKA, Kan. (AP) — A woman is accused of stealing the pickup truck of a volunteer firefighter who had stopped …Read More.
Sports News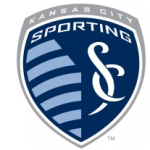 (March 30, 2017) — After observing a week-long break for World Cup qualifiers and international friendlies across the globe, Sporting …Read More.
3/29/2017 | Men's Basketball MIAMI – The Naismith Memorial Basketball Hall of Fame announced today the matchups for the third …Read More.
GLENDALE, Ariz. (AP) — The Latest on preparations for the Final Four of the NCAA Tournament (all times local): 1 …Read More.
University of Kansas Athletics CHICAGO – Kansas basketball signee Billy Preston scored 10 points in a winning effort at the 40th …Read More.
"The Southeast of Saline vs Lincoln/Sylvan-Lucas baseball game scheduled for 3/30 at SES has been cancelled.  We will look for …Read More.
INDIANAPOLIS, Ind. – With today's All-America honor from the Associated Press, Frank Mason III officially becomes a 2017 Consensus All-America First Team selection, …Read More.
Press release Eric Clayton, Head Coach of the Salina Liberty Indoor Football team, has resigned effective immediately. The Liberty, in …Read More.