Local
A 37-year-old Salina man was arrested and booked into the Saline County Jail early Tuesday morning on requested charges of …Read More.
News
TOPEKA, Kan. (AP) — Secretary of State Kris Kobach says his office has filed three criminal election fraud cases in …Read More.
MANHATTAN —The U.S. Department of Homeland Security has launched a $100,000 prize competition to reward innovative ideas that help to …Read More.
By Tatiana Y. Lin, M.A., Shawna Chapman, Ph.D., M.P.H., M.A., Sarah M. Hartsig, M.S., Sheena L. Smith, M.P.P During …Read More.
GARDEN CITY. – The Kansas Supreme Court will hear three cases on Tuesday during a special session at Garden City …Read More.
KANSAS CITY, Mo. (AP) — The latest on the collapse of a burning apartment building in Kansas City that killed …Read More.
TOPEKA, Kan. (AP) — The first in a series of 23 5-foot-tall fiberglass statues of Washburn University's Mr. Ichabod makes …Read More.
RENO COUNTY -A Kansas woman was injured in an accident on Monday in Reno County. The Sheriff's office reported a …Read More.
WICHITA, Kan. (AP) — A new industry report shows that sales of farm tractors and combines are down in September …Read More.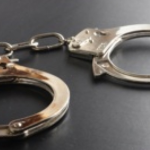 TOPEKA, Kan. (AP) — Topeka authorities have arrested two people in connection with the fatal shooting of a man after …Read More.
GARDEN CITY- Two people were injured in an accident just before 6p.m. on Monday in Finney County. The Kansas Highway …Read More.
Sports News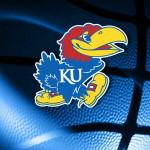 SPRINGFIELD, Mass. – Four University of Kansas men's basketball players have been named to various position-based preseason award watch lists, …Read More.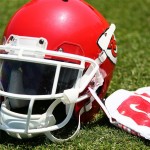 KANSAS CITY, Mo. (AP) — Chiefs running back Jamaal Charles will miss the remainder of the season with a torn …Read More.
KRISTIE RIEKEN, AP Sports Writer HOUSTON (AP) — Astros shortstop Carlos Correa couldn't handle a deflected grounder that might have …Read More.
Notes Link: Kansas Notes Tickets Link: Purchase Tickets for Saturday Stats Link: View Live Stats LAWRENCE, Kan. – Head coach David Beaty and …Read More.
AVCA Coaches Poll (Oct. 12) LOUISVILLE, Ky. – As the University of Kansas volleyball team continues to win at an …Read More.