Local
Thursday Night Cruisers is hosting an evening of "cruising" Santa Fe Avenue on Saturday, October 8th from 5 p.m. to …Read More.
Sept. 28, 2016 – Students from Salina South High School will exhibit their work in Salina Public Library's Gallery 708 …Read More.
A fire caused damage to a business just south of Salina Tuesday afternoon. Saline County Undersheriff Roger Soldan said a …Read More.
Salina Police are investigating a damage to property case at a southwest Salina home. Sgt. James Feldman said a known …Read More.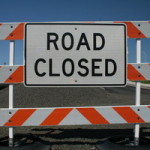 A section of a Saline County road will close today to allow for road work. Donmyer Road from Country Club …Read More.
LINDSBORG — The Kansas Army National Guard is investigating after a private, Gabriel Wilson, 19, admitted to being involved when …Read More.
Recent Booking Activity for the Saline County Jail. This report is continually updated through 1 p.m. each day. All persons …Read More.
FEMA's Integrated Public Alert and Warning System (IPAW)  will hold a national test of the Emergency Alert System (EAS) on …Read More.
Introducing Sgt. Brandon Uhrich, your BANK VI Hero of the Week! Sgt. Uhrich of the United States Marine Corps was …Read More.
News
KANSAS CITY, Kan. (AP) — A civilian employee accused of setting a co-worker on fire at a health center at …Read More.
PRAIRIE VILLAGE, Kan. (AP) — Authorities have charged a teenager in connection with a reported sexual assault at a high …Read More.
LAWRENCE, Kan. (AP) — A former Lawrence mayor has admitted to stealing money from his old job as executive director …Read More.
RENO COUNTY— One of four Kansas men charged in association with the August 3, robbery of several teens at knifepoint …Read More.
NORTON COUNTY – A Kansas man was injured in an accident just before 1:30p.m. on Wednesday in Norton County. The …Read More.
TOPEKA, Kan. (AP) — Gov. Sam Brownback's administration says it intends to withdraw a proposed regulation limiting the amount of …Read More.
WASHINGTON (AP) — Congress has rejected a veto by President Barack Obama for the first time since he became president. …Read More.
TOPEKA, Kan. (AP) — A recent study says the Kansas government could run on its cash reserves for only two …Read More.
TOPEKA, Kan. (AP) — Relatives are mourning a 2-year-old girl who was killed in a Topeka animal attack. The Topeka …Read More.
Sports News
Topeka, KS – The Kansas Volleyball Association is pleased to announce the 2016 Week 4 Volleyball Rankings sponsored by PrepVolleyball.com. …Read More.
The Southeast of Saline Lady Trojans varsity volleyball was swept at Beloit on Tuesday. Southeast was defeated by Beloit 9-25, …Read More.
KANSAS CITY, Mo. (AP) — Billy Burns' sacrifice fly scored Raul Mondesi in the 11th inning as the Kansas City …Read More.
The Champions Indoor Football League (CIF), home of the Salina Liberty, has announced the approval of at least three new …Read More.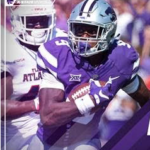 MANHATTAN, Kan. – For a second-consecutive week, a Kansas State returner earned Big 12 Special Teams Player of the Week …Read More.
TOPEKA, Kan. – On Monday, the Kansas State High School Activities Association released their classifications for the 2016-17 school year. …Read More.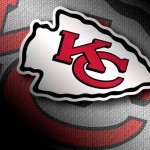 KANSAS CITY, Mo. (AP) — Derrick Johnson saw everybody else picking off passes for Kansas City and decided to join …Read More.