Local
Salina Regional Health Center today issued this response to the resignation of orthopedic surgeons of the Orthopaedic Sports Health Clinic …Read More.
News
By JAMES BELL After just under three hours of deliberation, an Ellis County jury found Fernando Insaurralde Cantero, 20, Paraguay, …Read More.
CHEYENNE, Kan. (AP) — An event at a wildlife refuge in Cheyenne will allow visitors to see and learn about …Read More.
By JIM MCLEAN The chairman of the House health committee is working to resurrect a bill that would prohibit minors …Read More.
WICHITA, Kan. (AP) — A Wichita man has been sentenced to life in prison in the shooting death of his …Read More.
TOPEKA, Kan. (AP) — The Latest on the Kansas Legislature. (all times local): 12:05 p.m. Republican Gov. Sam Brownback's spokeswoman …Read More.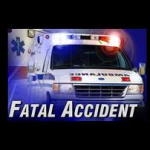 OSAGE COUNTY – A Kansas man died in an accident just before 10 p.m. on Thursday in Osage County. The …Read More.
TOPEKA–A coalition of grocery stores and convenience marts has floated a new proposal for expanding liquor sales in Kansas saying it …Read More.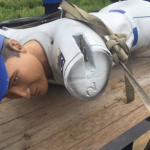 KANSAS CITY- A cutout of a Kansas City Royals baseball player taken from a billboard on Interstate 435 near East …Read More.
By JAMES BELL During the fourth day of the trial of Fernando Insaurralde Cantero, 20, Paraguay, both the state and …Read More.
WASHINGTON (AP) — Kansas Republican Sen. Pat Roberts is blocking a vote on the nomination of Eric Fanning to be …Read More.
Sports News
One week after nearly upsetting the defending CIF Champion Sioux City Bandits, the Salina Liberty head to Dodge City to …Read More.
By Dusty Wiegert SALINA – Persistent early morning showers, coupled with a drenching rain earlier in the week, have left …Read More.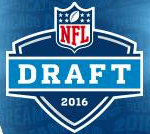 KANSAS CITY, Mo. (AP) — Several hours before the start of the NFL draft, Chiefs general manager John Dorsey decided …Read More.
CIF Weekly Update – Week 9 Panasuk to the AFL: Wichita Force quarterback Stephen Panasuk signed with the AFL's Cleveland Gladiators …Read More.
KSU Athletics MANHATTAN, Kan. – Four former Kansas State football players – place kickerJack Cantele, fullback Glenn Gronkowski, offensive lineman …Read More.