Local
National Weather Service Skies clearing late tonight coupled with diminishing winds will enable temperatures to plunge into the 30s. Patchy …Read More.
Erin McGrane and Jeff Freling of Victor & Penny will be in Salina through the Salina Art's & Humanities Arts …Read More.
Salina's annual electronic waste (e-waste) recycling event, hosted by the City of Salina and Midwest Recycling Center, will take place …Read More.
The Chairman of the Saline County Board of Commissioners approved a permit for a fireworks display to take place on …Read More.
To promote Sexual Assault Awareness, the Domestic Violence Association of Central Kansas and the Unitarian Universalist Church will host a …Read More.
Recent Booking Activity for the Saline County Jail. All persons included in this post are innocent of crimes until proven …Read More.
Salina Public Schools proudly announces administrators who will begin in July 2017. Tiffany Snyder, Director of Assessment Kelly Heizman, Assistant …Read More.
The USD 305 Board of Education has approved Dr. James Hardy as interim superintendent effective July 1, 2017 – June …Read More.
A 39-year-old Salina man won the $20,000 top prize playing a $2 Double Bonus Crossword he purchased at the Lonestar …Read More.
News
WICHITA, Kan. (AP) — A Kansas man has been sentenced to a year and a day in prison for stealing …Read More.
SEDGWICK COUNTY – Law enforcement authorities with Wichita Police Victim's Assistance Division are asking for help to find the owner …Read More.
KANSAS CITY, Kan. (AP) — Authorities say carbon monoxide poisoning killed two people who were found dead in a sport …Read More.
TOPEKA, Kan. (AP) — Former Kansas state Sen. Jake LaTurner has been sworn in as the new state treasurer. LaTurner …Read More.
MANHATTAN, Kan. (AP) — An anti-Semitic poster was put up on campus at Kansas State University during Holocaust Remembrance Day. …Read More.
WICHITA – An unusual looking aircraft landed in Kansas Tuesday. The Aero Spacelines Super Guppy made a refueling stop at …Read More.
WASHINGTON (AP) — The Latest on President Donald Trump's tax overhaul (all times EDT): 1:40 p.m. President Donald Trump wants …Read More.
WICHITA -A Kansas man was sentenced Wednesday to 41 months in federal prison for two commercial robberies in Wichita, according …Read More.
SEDGWICK COUNTY – Law enforcement authorities in Sedgwick County continue to search for a suspect who escaped from police. Just …Read More.
Sports News
LAWRENCE, Kan. – Brothers Dedric and K.J. Lawson from Memphis and Charlie Moore from California have signed grant-in-aid agreements to …Read More.
CHICAGO (AP) — Todd Frazier drove in three runs, Leury Garcia had three hits and the Chicago White Sox beat …Read More.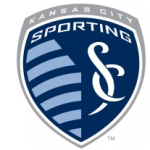 Special Olympics Unified Soccer exchange game to be played Saturday at Children's Mercy Park after Sporting KC vs. Real Salt …Read More.
Department of Athletics: Our committee selected Kurt Webster because he has a variety of qualities and experiences that will help …Read More.
CHICAGO (AP) — Matt Davidson has made the most of his 38 at-bats so far. He leads the White Sox …Read More.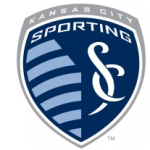 Kickoff set for 7 p.m. CT on FOX Sports KC Plus, Sports Radio 810 WHB and La Grande 1340 AM …Read More.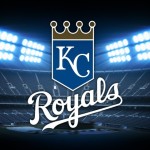 KANSAS CITY, MO (April 21, 2017) – The Kansas City Royals announced today that they have recalled outfielder Jorge Bonifacio …Read More.