Local
Introducing Susan Tucker, your BANK VI Hero of the Week! Susan was nominated for the outstanding work she does as …Read More.
News
JOHN HANNA, AP Political Writer TOPEKA, Kan. (AP) — Kansas is bracing for more contentious legal and political fights over …Read More.
HUTCHINSON– A Kansas inmate at the El Dorado Correctional Facility has been charged in Reno County with two counts of …Read More.
By ANDY MARSO The Kansas Department for Aging and Disability Services is moving about 20 people with intellectual and developmental …Read More.
RUSSELL COUNTY – A man from Russell died in an accident just after 10a.m. on Friday in Russell County. The …Read More.
WASHINGTON – U.S. Senator Jerry Moran (R-Kan.), member of the Senate Banking Committee, this week questioned Federal Reserve Chair Janet …Read More.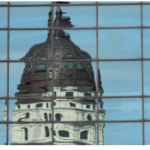 TOPEKA, Kan. (AP) — The Latest on the Kansas Legislature's debate on school funding (all times local): Kansas legislators have …Read More.
MIKE STOBBE, AP Medical Writer NEW YORK (AP) — Government researchers say the nasal spray version of the annual flu …Read More.
WICHITA, Kan. (AP) — A coroner's office wasn't able to determine what killed a 2-year-old Wichita girl whose body was …Read More.
TOPEKA, Kan. (AP) —The Kansas Senate has rejected a proposed amendment to the state constitution that would have prevented the …Read More.
WICHITA, Kan. (AP) — Prosecutors have charged a Kansas man for allegedly lying to FBI agents who were investigating an …Read More.
Sports News
KANSAS CITY, Mo. (AP) — George Springer was more than just a tablesetter as the Houston Astros' leadoff hitter. Springer …Read More.
University of Kansas Athletics BROOKLYN, N.Y. – Kansas center Cheick Diallo was the overall No. 33 choice of the Los …Read More.
KANSAS CITY, Mo. (June 23, 2016) – The Kansas City Royals announced today that infielder Omar Infante has cleared waivers and …Read More.
NEW YORK (AP) — Even when the Mets win lately, it hurts. Noah Syndergaard left his start after six innings …Read More.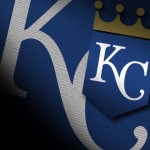 NEW YORK (AP) — Bartolo Colon's early injury put the New York Mets in a major bind, but they won …Read More.