Local
Recent Booking Activity for the Saline County Jail. This report is continually updated through 1 p.m. each day. All persons …Read More.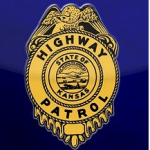 SEDGWICK COUNTY – A Kansas man was injured in an accident just after 11p.m. on Friday in Sedgwick County. The …Read More.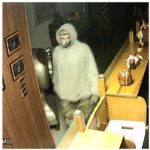 McPherson County authorities are requesting the public's help to identify a suspect involved in the burglary of a bank early …Read More.
Booking Activity for the Dickinson County Jail for October 14 – October 21, 2016. All persons included in this post …Read More.
Food Establishment and Lodging Inspections conducted in Saline County by the Kansas Department of Agriculture's Division of Food Safety and …Read More.
Sometime during the overnight hours of October 1st, 2016, unknown suspects caused extensive damage throughout Bicentennial Park in Abilene. Total …Read More.
A Salina man featured in the October edition of the Salina's Most Wanted List has been arrested. On Friday morning, the …Read More.
TOPEKA, Kan. (AP) — Kansas lost more than 2,000 private-sector jobs in September as the state's unemployment rate ticked up …Read More.
News
OVERLAND PARK, Kan. (AP) — Firefighters have rescued seven people, including four children, from a burning apartment building in suburban …Read More.
KANSAS CITY– A Kansas City man was charged in federal court for enticing an 18-year-old woman across state lines for …Read More.
By JIM MCLEAN This year's presidential race may be one for the history books. But it's not the contest Kansas …Read More.
RENO COUNTY — For the second time this week, police in Hutchinson are investigating the robbery of a Dillon's Store. …Read More.
WICHITA, Kan. (AP) — The Latest on three men accused of conspiring to detonate truck bombs at an apartment complex …Read More.
DOUGLAS COUNTY –Law enforcement authorities in Douglas County are investigating a home-invasion robbery. Two of three suspects, 20-year-old Antonio A. …Read More.
WASHINGTON (AP) — People are pledging lots of green to restore a pair of famous red slippers. On Monday, the …Read More.
TOPEKA, Kan. (AP) — The Kansas Supreme Court has dismissed an attempted rape charge against a truck driver who was …Read More.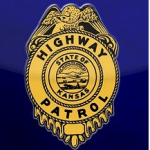 MONTGOMERY COUNTY – A Kansas teen was injured in an accident just before 4p.m. on Friday in Montgomery County. The …Read More.
Sports News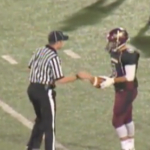 Friday's Scores Andale 63, Circle 14 Attica/Argonia 72, Macksville 24 Augusta 28, Andover Central 7 Axtell 72, BV Randolph 40 …Read More.
WEEK 8 HIGH SCHOOL FOOTBALL PREVIEW Southeast of Saline (7-0) VS. Hesston (4-3) – 7 p.m. The undefeated Southeast of …Read More.
EL DORADO, Kan. — Changes are on the way for how scholarships are handed out in the Jayhawk Conference and …Read More.
MANHATTAN -Kansas State returns home on Saturday for its annual Homecoming matchup as the Texas Longhorns will visit Manhattan Saturday …Read More.
At a press conference at the Salina Bicentennial Center Wednesday afternoon, the Salina Liberty welcomed several new players into the …Read More.
SPRINGFIELD, Mass. – Kansas junior Devonte' Graham has been named one of 20 candidates for the 2017 Jerry West Shooting …Read More.
DAVE SKRETTA, AP Sports Writer KANSAS CITY, Mo. (AP) — The Kansas City Chiefs have traded backup running back Knile …Read More.