SALINE COUNTY — Two people were injured in an accident just after 8:30 a.m. Tuesday in Saline County.
The Kansas Highway Patrol reported a 2017 Ford bus driven by Mark Stokes, 61, Formoso, was southbound on U.S. 81 just north of Kansas 143 and in the driving lane.
A deer ran out of the median and struck the driver door window and the front windshield of the vehicle.
Passengers Sky Gritten, 26, Cody, WY, and Mary Gritten, 59, Bellville, were transported to the hospital in Salina.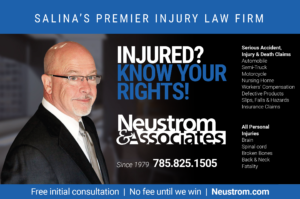 Stokes and two other passengers were not injured.  Passenger Paul Kirkwood, 41, Minneapolis, Kansas, was not wearing a seat belt, according to the KHP.