DICKINSON COUNTY — A Kansas woman was injured in an accident just after 8a.m. on Thursday in Dickinson County.
The Kansas Highway Patrol reported a 2012 Jeep Patriot driven by Sandra J. Prosch, 47, Chapman, was southbound on Rain Road six miles north of Chapman.
The driver failed to yield at K-18 and pulled out in front of an eastbound 2012 Chevy Equinox driven by Julie G. Vines, 50, Concordia, on the passenger side.
Vines was transported to Geary Community Hospital.  A private vehicle transported to Prosch and a passenger in the Jeep Hayley P.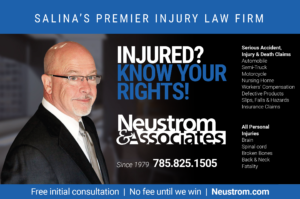 Cherry, 17, Chapman, for treatment.
All three were properly restrained a the time of the accident, according to the KHP.