DICKINSON COUNTY— A Kansas teen died in an accident just before 9a.m. Tuesday in Dickinson County.
The Kansas Highway Patrol reported a 2016 Nissan Sentra driven by Mariah M. Lowe, 18, Abilene, was eastbound on Interstate 70 nine miles east of Abilene.
The vehicle left the road on the south side, struck a concrete culvert, overturned and caught fire.
Lowe was pronounced dead at the scene and transported to Danner Funeral Home.
She was properly restrained at the time of the accident, according to the KHP.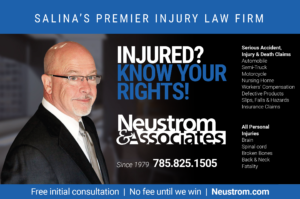 ———-
DICKINSON COUNTY-Lanes are open but the accident investigation continues. The KHP has not reported details on the accident.
Check Salina Post for more information as it becomes available.
———
DICKINSON COUNTY — The right lane on eastbound Interstate 70 just west of Chapman is currently closed due to a rollover accident, according to Trooper Ben Gardner with the  Kansas Highway Patrol
Check Salina Post for additional details as they become available.