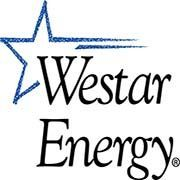 The Low Income Energy Assistance Program (LIEAP) is a federally funded utility assistance program. The application period begins January 16, 2018 and ends March 30, 2018.
To qualify for LIEAP, applicants must be living at the address, be personally responsible for the heating and cooling costs, and have a combined gross income that does not to exceed 130% of the federal poverty level (see chart below).
Maximum Gross Monthly Income (before taxes)
1 person $1,307
2 people $1,760
3 people $2,213
4 people $2,665
5 people $3,118
6 people $3,571
7 people $4,024
** add $453 for each additional person **
A Westar representative will be assisting with LIEAP applications at the following locations in Salina :
Salina
• 1/16 – Salina Food Bank 9am-4:30pm
Address: 255 S Chicago St
• 1/18 – Salina Community Health 9am-4pm
Address: 651 E Prescott
Please bring utility account numbers, proof of income and social security numbers for all members of the household.