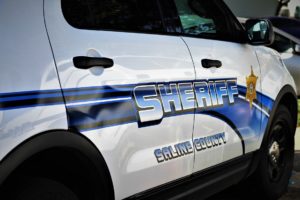 Deputies were dispatched to Smoky Valley Concrete, Inc., 1700 West State, at around 10 a.m. on Nov. 12, after a passerby reported seeing a shirtless man with a crowbar attempting to break into the building.
Saline County Sheriff's Capt. Jim Hughes said that deputies located a homeless man, later identified as 27-year-old Zachariah Behling, inside the business.
Behling allegedly used the crowbar to break a window to gain access to the building. Once inside, he used a hammer to damage a fishing boat and a company vehicle. Deputies say he also stole a pair of gloves and a key.
He was booked into the Saline County Jail for burglary, criminal damage to property and theft.