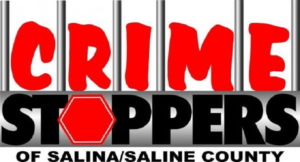 On Sunday, October 1, 2017, at approximately 9:45 p.m., a white van was observed driving in front of Carol Lee Donuts, 1700 S. 9th, Salina, Ks. As the van drove slowly by the front of the business the occupant(s) of the van shot out the front glass to the business. The van then left the area. The business was unoccupied at
the time.
Total damage was valued at $1500. The van is similar to a Ford Transit Wagon.
If you have any information concerning who committed this crime, call Crimestoppers at 825-TIPS, text SATIPS to CRIMES (274637), or visit www.pd.salina.org and follow Crimestoppers link to submit a web tip.
You may receive a cash reward of up to $1,000 and you are not required to give your name.