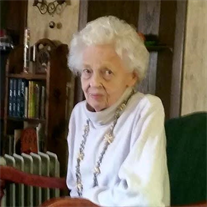 Patricia Mae Simmons, 86, of Salina, passed away Thursday, May 18th, 2017, at her home. Born in Hays, Kansas, July 15th, 1930, she grew up in Russell.
She had fun working as a carhop at The Dairy in Russell during high school. Upon graduating from Russell High School, she went on to attend Brown Mackie College in Salina. During that time, she met her husband-to-be, Jim A. Simmons. They were married on March 2nd, 1952, in Hutchinson. While Jim served in the Air Force, they lived in Kansas, California, Washington state, France, and Spain. She and Jim met life-long friends and had wonderful experiences during their fifty-one years together.
Patricia spent many years working with data entry at Lee Company. Upon retirement, she and Jim continued their travels, spending time driving their motor home throughout the country, and, attending K State football games and bowl games numerous times. Pat was active with many interests, volunteering at church, visiting with friends, spending time working on crossword puzzles, sewing, and knitting. Most of all, she loved being with her children, grandchildren, and great-grandchildren, attending sports events, school events, and spending holidays together as a family.
Patricia was preceded in death by her parents Nyle and Elna Watson, husband Jim A. Simmons, infant daughter Sandra Sue, infant grandson James Travis Simmons, and brothers Jerry Watson and Tony Watson.
She is survived by daughters Cindy Hummel and Becky (Larry) Brady, a son Richard (Linda) Simmons; grandchildren Jeff Mullins, Leslie (Jacob) Mullen, Jason Brady, Steven Simmons and Luke Simmons; great-grandchildren Jerzee Mullins, Vann Mullins, Brayden Mullen, and Liliana Brady, and sister Melody Highlen.
A memorial service will be held at 10:00 a.m., Wednesday, May 24, 2017 at Belmont Boulevard Christian Church, 2508 Belmont Boulevard, Salina, Kansas 67401 with Pastor Tara Thompson officiating.
Memorial contributions may be made to Belmont Boulevard Christian Church 2508 Belmont Blvd., Salina, Kansas 67401, or, Hospice of Salina 730 Holly Lane, Salina, Kansas 67401.