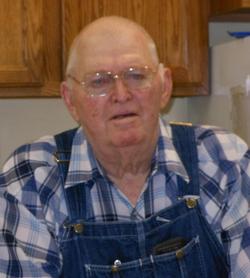 Robert L. Hiltgen, 90, died Sunday, April 16, at the Linn Community Nursing Home, Linn.
Visitation will be from 4 to 6 p.m., Thursday, April 20 at Sacred Heart Catholic Church, Greenleaf. A rosary service will be held at 6 p.m.
Mass of Christian Burial will be at 10 a.m., Friday, April 21, 2017 at Sacred Heart Catholic Church, Greenleaf.
Burial will be in St. Michael's Catholic Cemetery, Kimeo.
Survivors include his wife, Gloria; sons, Robert J. (Ruth) Hiltgen, Steven (Carol) Hiltgen, both of Greenleaf; a daughter-in-law, Wanda Hiltgen, Greenleaf; a brother; and five grandchildren and eleven great grandchildren.
Preceding him in death were his parents; son, Lawrence Hiltgen; a granddaughter, Kara Hiltgen; and three brothers and three sisters.
A memorial fund has been established and will be designated later. Contributions may be sent in care of Ward Funeral Home, PO Box 157, Washington, KS 66968.