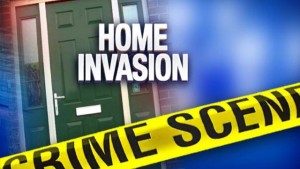 A Salina man chased off two burglars early this morning.
According to Salina Police capt. Paul Forrester, a couple noticed lights turn on outside of their home, located on the 2500 block of Aberdeen, about 1:30 a.m. this morning. Two suspects then entered the home and began going upstairs. Authorities say the husband then attempted to chase down the suspects; one climbed out of a garage window and the other jumped off of the second story balcony.
Law enforcement arrived but could not locate the suspects. They believe one of them was armed with a handgun.
A few items were broken during the pursuit by the husband, but the intruders did not take anything. The couple's 20-year-old daughter was also home during the break-in.