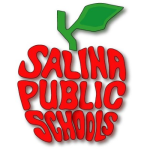 Beginning November 9th, a public opinion research company, Midwest Research Associates, will be conducting an opinion survey of Salina residents on behalf of Salina USD 305.
The company will be contacting a sample of registered Salina voters by telephone (landlines and cell phones) to ask questions about services, communication and more. Anyone who does not receive a phone call but wishes to respond to the questions can take the survey online at the district website, www.usd305.com. The survey will be online from November 9th until November 22nd.
The brief survey will help shape future initiatives and priorities. It will also provide an update of the opinions of residents about their schools. Individual responses will be kept confidential. Salina residents are encouraged to participate and will be able to view a summary of the survey outcomes on the district website in early 2017.