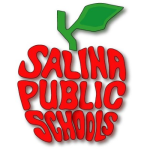 At the October 11 meeting, the Salina USD 305 Board of Education unanimously approved a resolution authorizing the refinancing of bonds.
The district's old bonds have an average interest rate of 4.23 percent that will be replaced with an interest rate of 2.35 percent. The lower rate will save the district approximately $538,350 over the remaining life of the bonds. Combined with prior refinancing, the cumulative savings is $5,260,600.
The bonds are related to a 2014 bond issue to fund construction and renovation of schools throughout the district. The bond sale is scheduled for January 5, 2017.
"This is a good example of USD 305's commitment to financial stewardship," said Bill Hall, superintendent. "The refinance is a savings for Salina taxpayers."