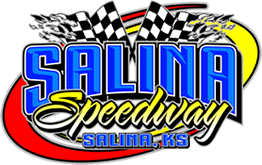 By Dusty Wiegert
SALINA, Kan. – Rain has once again washed away the racing program for Friday, August 26th at the Salina Speedway.
With the season winding down, and next week's highlight of NCRA Modifieds to kick off Labor Day Weekend, all events and divisions scheduled for tonight will take place on Friday, September 16th, which also concludes the racing season at the Speedway.
Anyone holding Fan Appreciation Night tickets are encouraged to keep them until September 16th for FREE admission to Championship Night!
For more information on the Salina Speedway please visit RaceSalinaSpeedway.com or call 785-292-9220.