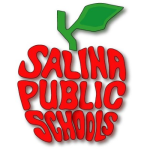 Tell your friends. Tell your neighbors. The free summer lunches are available weekdays through Friday, July 22, from 12 to 12:30 p.m.
"The mom of my kids' friends told me to come to the school, bring my kids to eat," said a mom at summer lunch at Schilling Elementary. "We've been here almost every day."
The Free Summer Meal serving sites are:
Coronado Elementary – 2725 Ray Ave., west side main entrance off Ray
Oakdale Elementary – 811 E. Iron, west doors off Penn Street
Schilling Elementary – 3121 Canterbury, side door by gym
Sunset Elementary – 1510 W. Republic, north door off of playground
Kennedy Early Learning Center – 700 Jupiter, north double doors off Venus
St. John's Missionary Baptist Church – 215 S. Chicago, gym door entrance
Lakewood Middle School – 1135 Lakewood Circle, main entrance by office
Church of the Cross – 1600 Rush, southeast door
Salvation Army – 1137 N. Santa Fe, front door
Sunrise Presbyterian Church – 825 E. Beloit, main door off parking lot
The free lunches are for all children ages one through eighteen and adults are welcome to eat for $3.75. There are no income requirements, fee or registration required to receive meals. This program is an equal opportunity provider.
The Salina Summer Meals Coalition is committed to summer meal programs in Salina. Partners include USD 305, Heartland Programs, the Salvation Army, St. John's Missionary Baptist Church, Sunrise Presbyterian Church, and Salina Area United Way, providing hot meals at ten sites for eight weeks during June and July.