Man arrested on arson charge
Posted 2 years ago
By Salina Staff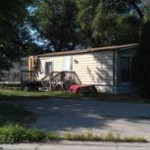 Police arrested a man Tuesday evening on a charge of arson.
22-year-old Robert Fischer is alleged to have started a fire in the bedroom of a trailer home, at 1221 N. Third about 9:30pm.
When fire crews arrived flames were visible. The fire was put out quickly.
The home is owned by a relative of Fischer's.
Damage is estimated at $3,000 .
---
---
Commenting Disclaimer
Be respectful. 

Do not use obscene, profane or vulgar language.

Do not make accusations or personal attacks

Comments considered to be 'trolling' or for the sole purpose of angering others will be removed.
---