Norbert A. Koesler, 76, died Saturday, Sept. 1, 2012. He was born July 22, 1936 in Vinita, Okla., son of Max and Susie Koesler. Survivors include wife, Linda, of the home; three daughters and one son, Gretchen Carlson (Don), of Rogersville, Mo.; Mary Schmidt (Stuart), of Brewster; Max Koesler, of Salina; and Kristin Swanson, of Shawnee; four grandchildren, Michael, Justin, and Weston Schmidt, of Brewster and Madison Ann Swanson, of Abilene.
Norbert was preceded in death by his parents; four brothers, Cornelius, Max, Michael and Francis; and two sisters, Agatha Koesler and Kunigunda Lodes.
On June 6, 1963, Norbert was united in marriage to Linda Ann Abbey in Enid, Okla. They lived most of their married lives in Salina.
Norbert retired after 35 years in the Salina Unified School District 305. He was a Latin teacher at Roosevelt-Lincoln Middle School, a Counselor at Salina High School South and an Assistant Principal at Salina High School Central. He was a life member of KNEA and NEA. After retiring from the school district, Norbert enjoyed spending time with family, attending grandchildren's activities and traveling with Linda.
Evening Prayer services will be at 6:30 p.m. Tuesday, Sept 4, 2012 at St. Elizabeth Ann Seton Catholic Church, Salina. The Funeral Memorial Mass will be at 10 a.m. Wednesday, Sept 5, 2012 at St. Elizabeth Ann Seton Catholic Church. Norbert was a cantor and choir director for St. Elizabeth's for many years. Memorials are suggested to St. Elizabeth Ann Seton music department in lieu of flowers.
/////////////////////////////////////////////////////////////////
Robert Alan "Bob" Batt, 88, of Salina, died Sunday, Aug. 26, 2012. Mr. Batt was born Oct. 19, 1923, in Wichita, the son of Evell Horace and Jersey Joy (Jones) Batt.
After going through the elementary and high school system there, he worked a year at Boeing Wichita. In 1942, he enlisted in the United States Navy V-5 program. He earned his wings and commission at Corpus Christi, Texas, and after further training spent time as a carrier-based fighter and dive bomber pilot in the Pacific area until World War II ended.
He returned to Kansas and enrolled at Kansas State University, Manhattan, in the school of engineering and architecture, receiving a degree in architecture. While there, he was a member of Beta Theta Pi, Steel Ring, Sigma Tau and the KSU golf team. He also spent a summer attending the Colorado Springs Fine Arts Institute, taking classes in several different art media.
In 1951, after graduation, he married Maryellen Justice and started his 34-year architecture career at Wilson & Company, Engineers & Architects, Salina, serving several years as a senior associate in the firm. He was the lead architect on such Salina projects as the Presbyterian Manor, the Post Office, the KWU Science Building and dormitories, and several banks, as well as numerous commercial and military buildings. While an active architect, he was a member of the American Institute of Architects.
Though he enjoyed the working career, he had many other interests and, upon retirement, the principle ones were travel, golf, art and flying. He and Maryellen took many trips to numerous countries, as well as nearly all of our states. He was an avid golfer and became a senior member of Salina Country Club. He was a founding member of the Salina Art Center and served on the first board of directors and then again recently. He and Maryellen went on many painting excursions, often with friends, and he produced enough watercolor paintings to have several exhibits at various locations. He found time to earn his private pilot's license and occasionally took Maryellen on flights around the area.
Mr. Batt was a member of First Presbyterian Church for more than 50 years and served as a deacon, elder and trustee, and on a number of committees.
He was preceded in death by two brothers, E.J. and wife Dawn, and Rae E. and wife Marianna; and one niece, Barbara Joy Batt. Survivors include his wife, Maryellen, of the home; four nieces, Beverly, Martha, Nancy and Vicki; and one nephew, David.
Memorial services will be at 2 p.m. Tuesday, Sept. 4, at First Presbyterian Church, 308 S. Eighth. The body was cremated. There will be no visitation.
In lieu of flowers, memorials may be made to First Presbyterian Church or the Salina Art Center, in care of Ryan Mortuary, 137 N. Eighth, Salina 67401.
/////////////////////////////////////////////////////////////////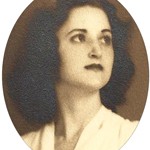 Mary Frances Danforth Austin, a longtime Salina resident, died at Salina Presbyterian Manor on Wednesday, Aug. 8, of natural causes. She was 97.
She is survived by a son, Danforth W. Austin, of Short Hills, N.J., and a daughter, Catherine Austin Roberts, of Flagstaff, Ariz., four grandchildren, six great-grandchildren and two nieces. Her husband, Whitley Austin, a former editor and publisher of the Salina Journal, died in 1995. Her sister, Susanah Danforth Ambrose, died in 2002.
A memorial service will be held at 11 a.m. Wednesday, September 5th at Christ Cathedral, Salina. In lieu of flowers, the family suggests memorial contributions to either Christ Cathedral, Salina Presbyterian Manor, St. Francis Community Services or the charity of the donor's choice, in care of Ryan Mortuary, 137 N Eighth, Salina 67401.
Mary Austin was born Feb. 18, 1915, in Siloam Springs, Ark., to Simon Taylor Danforth and Della Patton Danforth. The Danforth family moved to Hutchinson, where Mrs. Austin, who graduated from Hutchinson Junior College and worked as a bank teller, married her husband in 1941.
The couple moved to Salina in 1949, when Whitley Austin became the Journal's editor and publisher. In Salina, Mary Austin was active in numerous church and civic organizations, serving at different times as president of the City PTA, president of Chapter BW of the PEO Sisterhood, treasurer and board member of St. Francis Boys Homes, board member of the Salina Community Theatre and various offices at Christ Cathedral.
/////////////////////////////////////////////////////////////////
Leila "Lee" C. Hoover, 93, of Salina, died Thursday, Aug. 30, 2012. She was born May 28, 1919, in Ford County, the daughter of Walter E. and Gertrude A. (Haynes) Hoover.
Leila was a member of M & S Sewing Club of McPherson, a life member of Phi Beta Psi Sorority, Zeta Omicron Chapter, Eastern Star and a 51-year member of First Presbyterian Church.
She was preceded in death by her parents; husband, John T. Hoover; brothers, Ralph E. and infant Estelle Clay Hoover; son-in-law, David L. Woolverton; and Tiny.
Survivors include her daughter, Linda Woolverton Allen (Terry); granddaughter, Shawn Woolverton Cox; grandson, Joshua Allen; great-grandchildren,
Kevrick L., Nolan D., Gretchen L. and Brandt D. Cox. She was also survived by Caitlin and Colton Cox and Chelsey Bowyer.
Leila requested graveside services. The service will be at 11 a.m. Tuesday, Sept. 4, at Roselawn Memorial Park.
Memorials may be given to the Salina Animal Shelter, Kay Pogue Hospice Center or Phi Beta Psi Sorority for grants for cancer research. It may be left at or sent in care of Ryan Mortuary, 137 N. Eighth, Salina 67401.
/////////////////////////////////////////////////////////////////
Christine A. Kubitschek, 94, of Salina, died Tuesday, Aug. 28, 2012. She was born Aug. 4, 1918, northwest of Salina, to Rudolph Walter and Alma (Berglund) Shublom.
She attended Happy Corner School and graduated from Washington High School in Salina. On Feb. 21, 1943, she married Bernard J. Kubitschek in Joplin, Mo. For many years, she worked as a telephone operator for United Telephone Co. and later worked for the city of Salina. She was a member of Immanuel Lutheran Church, where she taught Sunday school and served on the Altar Guild and was a member of Open Door Embroidery Club.
She was preceded in death by her parents; sister, Pauline Weber; and brother, Walt Shublom.
Survivors include her husband, Bernard; daughters, Ann (John) Tellefson and Marcia Lynn (Jeff) Graham, all of Salina; and granddaughter, Kristina Tellefson.
Funeral: 1 p.m. Tuesday, Sept. 4, at Immanuel Lutheran Church, Salina, with the Rev. Kent Happel officiating. Burial: Roselawn Memorial Park, Salina. Visitation: one hour before the service at the church. Memorials: the church, in care of Ryan Mortuary, 137 N. Eighth, Salina 67401.