Local
June 19, 2018 – Comedian and juggler Richard Holmgren will bring his Flying Debris Show to the Eric Stein Stage …Read More.
Kansas Gas has closed the westbound lane to through traffic at the intersection of Ash Street and 5th Street. Traffic …Read More.
A domestic argument leads to a Salina man being arrested for felony theft and violation of a protection order. 29-year-old …Read More.
Police arrest a 23-year-old man on a requested charges of two counts of aggravated assault late Monday afternoon. Seth VanBuggen …Read More.
The Saline County Sheriff's Office is investigating two burglaries in northeast Saline County that could be connected. Captain Jim Hughes …Read More.
Recent Booking Activity for the Saline County Jail. All persons included in this post are innocent of crimes until proven …Read More.
SALINE COUNTY — Monday's storm provided some much-needed rainfall to Salina and central Kansas. Reports varied from a trace in …Read More.
This Saturday the Salina Liberty battle the Sioux City Bandits for the North Division Championship, June 23th at 6:35 PM …Read More.
Come to meet local authors at the Smoky Hill Museum on Saturday, June 23 from 1:00 to 3:00 pm. The …Read More.
News
WICHITA, Kan. (AP) — Kansas Gov. Jeff Colyer has denied pardons for 21 state inmates, including a man who helped …Read More.
LAWRENCE, Kan. (AP) — The only Democratic candidate of Kansas attorney general is under fire for displaying a poster in …Read More.
STEAMBOAT SPRINGS, Colo. (AP) — Authorities say a man drowned after he slipped below the surface of a northern Colorado …Read More.
WICHITA, Kan. (AP) — A Wichita school district's battle over state funding has surpassed $2 million in legal bills as …Read More.
JEWELL COUNTY — Law enforcement authorities are investigating alleged arson and asking the public for help with information. During the …Read More.
WICHITA, Kan. (AP) — Sedgwick County authorities say a man who died after being shot by a Wichita police officer …Read More.
WASHINGTON (AP) — The Latest on Congress and immigration (all times local): Kansas Sen. Jerry Moran says he opposes the …Read More.
SHAWNEE COUNTY — One person was injured in an accident just after 6:30a.m. Tuesday in Shawnee County. A Dodge Ram …Read More.
DERBY, Kan. (AP) — An investigation is underway after construction workers found what appear to be human remains inside an …Read More.
Sports News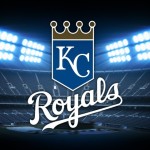 KANSAS CITY, Mo. (AP) — Bartolo Colon earned his 244th win, passing Hall of Famer Juan Marichal for the most …Read More.
KANSAS CITY, Mo. – The Kansas City Royals announced today that they have acquired minor league infielder Kelvin Gutierrez, outfielder …Read More.
PLEASE JOIN US FOR HAWKS & HIGHWAYS IN SALINA! Please join Chancellor Girod and Coach Self for dinner in …Read More.
KANSAS CITY, Mo. (AP) — The Houston Astros keep finding ways to win, while the Kansas City Royals keep inventing …Read More.
In the first ever playoff game in Salina indoor football history, it didn't take long for the Salina Liberty to …Read More.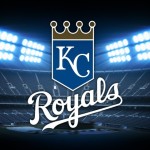 KANSAS CITY, Mo. (AP) — A.J. Hinch wiped the sweat from his brow after watching his Astros win their 10th …Read More.
KANSAS CITY, Mo. – The Kansas City Chiefs announced dates for 2018 Chiefs Training Camp presented by Mosaic Life Care at …Read More.