Local News
Salina
CONCORDIA -A Kansas man was injured in an accident during a law enforcement chase just after 2:30 p.m. on Tuesday …Read More
Posted 41 mins ago |
Salina
TOPEKA, Kan. (AP) — A Kansas House committee has advanced a plan for balancing the state budget that increases the …Read More
Posted 3 hours ago |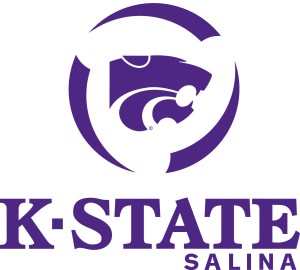 Salina
SALINA — After seven years of providing seasonal educational opportunities for area youth through Discover Programs, Kansas State University Salina …Read More
Posted 7 hours ago |
Salina
As River Festival time draws near, many will dust off their sleuthing skills for the start of the Festival Medallion …Read More
Posted 8 hours ago |
Salina
A Salina man was taken to the hospital Sunday afternoon after the bike he was riding was struck in the …Read More
Posted 8 hours ago |
Salina
Salina Police received 7 reports of damage from a b-b gun between Friday and Monday, to five vehicles and two …Read More
Posted 9 hours ago |
Salina
A man is arrested late Sunday night on a charge of aggravated battery after a disturbance. 27-year-old Jeremy R. Smith …Read More
Posted 9 hours ago |
Salina
Police take a report on a counterfeit $10 bill passed by a customer paying for gas. The bill was passed …Read More
Posted 9 hours ago |
Salina
Salina Police were involved in a brief chase Sunday afternoon after attempting to stop a car with illegal tags. Captain …Read More
Posted 9 hours ago |
Salina
Saline County Deputies have arrested a woman in connection with a home burglary that occurred in March. 23-year-old Sarai Angeles …Read More
Posted 10 hours ago |
Regional
News
TOPEKA, Kan. (AP) — New data show that state hospitals in Kansas face persistent staffing shortages, with at least one …Read More
Posted 34 mins ago |
News
POTTAWATOMIE COUNTY – Two stranded canoeists were rescued on Sunday on the Kansas River. The Pottawatomie County Sheriff's Office said …Read More
Posted 2 hours ago |
News
HUTCHINSON– Two of five teenagers accused of conspiring to carry out a shooting at Hutchinson High School were back in …Read More
Posted 4 hours ago |
News
TOPEKA, Kan. (AP) — A bill that would ease many of Kansas' marijuana laws has stalled in the Senate and …Read More
Posted 4 hours ago |
News
STEPHEN OHLEMACHER, Associated Press WASHINGTON (AP) — The IRS says thieves used an online service provided by the agency to …Read More
Posted 5 hours ago |
News
PAOLA, Kan. (AP) — Authorities say a car pulled from a northeast Kansas lake last week contained the body of …Read More
Posted 6 hours ago |
News
NEW ORLEANS (AP) — A federal appeals court has refused to lift a temporary hold on President Barack Obama's executive …Read More
Posted 7 hours ago |
News
MANHATTAN – A Kansas man was sentenced Tuesday for a home invasion and drug robbery. Trey Campbell, 21, Manhattan, originally …Read More
Posted 7 hours ago |
News
TOPEKA, Kan. (AP) — The Kansas Department of Revenue is planning to change the way it notifies residents that they …Read More
Posted 8 hours ago |
Dickinson Co., News
The 15th Annual Ed Kuntz Memorial Golf Tournament will be held on Saturday, June 20.  The new location for the …Read More
Posted 8 hours ago |
Other News
Most Recent & Show & Tell
Preview the entire Summer menu here.
Posted 30 mins ago |
Most Recent & Sports
MANHATTAN, Kan. – As construction continues on schedule for an early August completion of the Vanier Football Complex, K-State Athletics …Read More
Posted 5 hours ago |
Most Recent & Express Employment
Please apply at Express Employment Professionals! 2326 Planet Avenue in the Galaxy Center 785.825.4545 www.expresspros.com/salinaks Follow Job updates on Facebook!
Posted 6 hours ago |
Most Recent & Sports
The defending American League champion Kansas City Royals, who own the best record in the AL at 28-16 (.636), have …Read More
Posted 7 hours ago |
Most Recent & Obituary
Herman J. Wiesner, 80, of Salina, died Thursday, May 21, 2015. He was born May 23, 1934, in Trego County, …Read More
Posted 7 hours ago |
Most Recent & Announcements, Central Kansas Foundation
Coming soon to a theatre near you… Starting May 29th at Starplex Cinema Theatres Salina 10, go to the movies …Read More
Posted 8 hours ago |
Most Recent & Sports
HUTCHINSON- Hutchinson Community College has confirmed that the NJCAA is investigating the school's woman's basketball program for possible violations. HCC Sports …Read More
Posted 8 hours ago |
Most Recent & Salina, Salina Heroes
Introducing Juanita Masko, your BANK VI Hero of the Week! Masko was nominated for her volunteer work with the Backpack …Read More
Posted 10 hours ago |