Local
Crews will be paving a section of roadway from North Fifth Street heading east to the City limits starting Monday, …Read More.
Recent Booking Activity for the Saline County Jail. All persons included in this post are innocent of crimes until proven …Read More.
Salina Area Technical College has been named a Top 10 Military Friendly® college, in the small community college category, for …Read More.
Salina, KS – Offering a unique relationship-based strategy that engages the entire community to move from a focus on the …Read More.
The Salvation Army along with Applebees Restaurant and G.L. Huyett, Minneapolis will once again hold the Community Thanksgiving Dinner Thurs. …Read More.
No one was hurt after three shots were fired into an apartment at Heritage at Hawthorne around 3:30 Tuesday morning. …Read More.
After more than two hours of discussion that included two executive sessions and public comment, the Salina City Commission voted …Read More.
WICHITA, Kan. (AP) — Tyson Foods Inc. says its plans for a chicken plant in Kansas remain on hold while …Read More.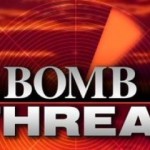 MCPHERSON — Law enforcement authorities and schools district officials are investigating a reported bomb threat. On Monday, McPherson Middle School …Read More.
News
KANSAS CITY, KAN. – A former Kansas CPA pleaded guilty Tuesday to filing a false tax return, U.S. Attorney Tom …Read More.
November 22, 2017—After Black Friday, eager consumers looking to score more bargains on merchandise carried over from the holiday weekend …Read More.
MANHATTAN — Wheat grown from the heartland may soon fill gas tanks. Thanks to an international and interdisciplinary collaboration, faculty …Read More.
A rich assortment of homes, from quite small to positively generous, will be featured in the 2017 Homes for the …Read More.
Thanksgiving Eve Is Big Party Night For Students, Others, Home For The Holiday TOPEKA, Kan. – Nov. 21, 2017 – …Read More.
WICHITA, KAN. – A former Wichita restaurant owner was sentenced Monday to 108 months in federal prison for drug trafficking, …Read More.
ROXANA HEGEMAN, Associated Press WICHITA, Kan. (AP) — The widow of a Kansas man killed last month by an undersheriff …Read More.
WICHITA, KAN. – A Kansas man was sentenced Monday to 25 years in federal prison for producing child pornography, U.S. Attorney …Read More.
BARTON COUNTY— The community of Great Bend is mourning the loss of a popular zoo animal. On Friday, officials at …Read More.
Sports News
MANHATTAN, Kan. – Coming off Kansas State's 45-40 upset victory at No. 10 Oklahoma State, Kansas State wide receiver Byron Pringle and quarterback Skylar Thompson have …Read More.
Game 12 nr/rv/rv Iowa State at K-State Date: Saturday, November 25, 2017 Kickoff: 2:30 p.m. Location: Manhattan, Kan. Stadium: Bill Snyder Family Stadium …Read More.
EAST RUTHERFORD, N.J. (AP) — Roger Lewis Jr. made a spectacular catch to set up the winning 23-yard yard goal …Read More.
LAWRENCE, Kan. – No. 4/3 Kansas continues its four-game homestand when it plays host to Texas Southern (0-4) for the first of …Read More.
MANHATTAN, Kan. – The Big 12 Conference and its television partners announced Saturday evening that Kansas State's November 25 regular-season …Read More.
LAWRENCE, Kan. – Kansas football was unable to overcome the powerful offense of No. 3/5 Oklahoma on Saturday, as the …Read More.
STILLWATER, Okla. – Redshirt freshman quarterback Skylar Thompson connected with junior wide receiver Byron Pringle on three passing touchdowns, and …Read More.