Local
By Sam Pridey Just gave Pepsi Headquarters a piece of my mind. I told them I am done with Pepsi …Read More.
News
TOPEKA– A Kansas man was sentenced Wednesday to 40 months in federal prison for robbing a man whose job was …Read More.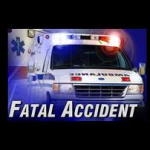 GREELEY COUNTY – A Kansas man died in an accident just before 8p.m. on Wednesday in Greeley County. The Kansas …Read More.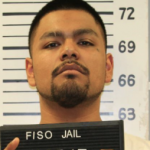 FINNEY COUNTY- Law enforcement authorities in Finney County have a suspect in custody in connection with a shooting on April …Read More.
BILL DRAPER, Associated Press KANSAS CITY, Mo. (AP) — A city that once had one of the nation's largest streetcar …Read More.
WICHITA, Kan. (AP) — Police say a man is dead after a shooting outside a Wichita apartment complex. Wichita police …Read More.
By DAN MARGOLIES The two Planned Parent organizations in Kansas and Missouri wasted little time challenging Kansas' termination of their Medicaid …Read More.
TOPEKA, Kan. (AP) — The Kansas Republican Party's chairman and other top GOP officials say they'll support Donald Trump as …Read More.
TOM KRISHER, AP Auto Writer DETROIT (AP) — The biggest automotive recall in U.S. history is about to get much …Read More.
WICHITA, Kan. (AP) — A Kansas Highway Patrol investigator says a truck driver failed to set the emergency brakes on …Read More.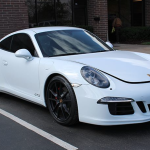 OVERLAND PARK, Kan. (AP) — A fleet of expensive cars and motorcycles seized from a Kansas City-area accountant has sold …Read More.
Sports News
KANSAS CITY, Mo. (AP) — Stephen Strasburg likes to time his journey from the bullpen to the dugout before a …Read More.
By Dusty Wiegert SALINA, Kan. — Last August, a new face entered a night's racing action at the Salina Speedway, …Read More.
KANSAS CITY, Mo. (AP) — Lorenzo Cain capped a three-run ninth inning with a two-out single to left, bringing home …Read More.
KANSAS CITY, Mo. (May 3, 2016) – The Kansas City Royals announced that first baseman Eric Hosmer has been named Royals Majestic …Read More.
CHAMPAIGN, Ill. (AP) — Four years after he was fired by the University of Illinois, basketball coach Bruce Weber is …Read More.