Local
Introducing Sgt. Brandon Uhrich, your BANK VI Hero of the Week! Sgt. Uhrich of the United States Marine Corps was …Read More.
TOPEKA, Kan. (AP) — The Kansas Board of Regents say the bulk of a potential 5 percent, or $28 million, …Read More.
The Diesel Department at Salina Area Technical College is hosting a fundraiser for its SkillsUSA team at the Assaria Fall …Read More.
The Kansas State Animal Response Team is hosting the first statewide Kansas Animal Response Exercise (KARE). This event is OPEN …Read More.
Salina, Kan. – "Peters/Waterman-Peters: Selections," an exhibit by Barbara Waterman-Peters and Larry Peters of Topeka, will be featured in The …Read More.
The F.E.A.R. (Face Everything and Rise) For Lori 5K Fun Run to benefit the Lori Heimer reward fund will take …Read More.
For the first time, Salina Public Library's community-wide read program, Salina Reads, includes a children's selection. Through the end of …Read More.
Police are investigating the theft of a moped from the backyard of a central Salina home. Captain Chris Trocheck said …Read More.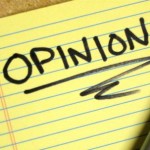 By David Norlin Picture Salina with a newly-sprouted forest of ugly communications towers, lattice bare-metal structures with supporting wires in …Read More.
News
TOPEKA, Kan. (AP) — A federal judge has directed Kansas to pay $295,000 to attorneys who successfully challenged the state's …Read More.
HUTCHINSON– A Kansas man arrested September 19 on drug and traffic charges was scheduled to make first appearance in court …Read More.
SPRINGDALE, Ark. (AP) — Tyson Foods Inc. says it's voluntarily recalling more than 132,000 pounds of chicken nuggets after receiving …Read More.
HARVEY COUNTY – Law enforcement authorities in Harvey County are investigating an accident involving a 12-year-old driver. Just after 2:15 …Read More.
HAYS -Ellis County Attorney Tom Drees has scheduled a news release on the Aug. 18 officer-involved shooting death of a …Read More.
SEWARD COUNTY – A Kansas man died in an accident just before 7:30 a.m. on Tuesday in Seward County. The …Read More.
By Bryan Thompson The recent news that Kansas is now the seventh-fattest state in the nation points toward a future of increased …Read More.
NEWTON, Kan. (AP) — Harvey County is seeking federal money to help victims and first responders affected by a shooting …Read More.
TOPEKA, Kan. (AP) — Kansas Gov. Sam Brownback's budget director is telling state agency secretaries that Brownback isn't planning to …Read More.
Sports News
The Champions Indoor Football League (CIF), home of the Salina Liberty, has announced the approval of at least three new …Read More.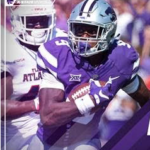 MANHATTAN, Kan. – For a second-consecutive week, a Kansas State returner earned Big 12 Special Teams Player of the Week …Read More.
TOPEKA, Kan. – On Monday, the Kansas State High School Activities Association released their classifications for the 2016-17 school year. …Read More.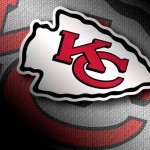 KANSAS CITY, Mo. (AP) — Derrick Johnson saw everybody else picking off passes for Kansas City and decided to join …Read More.
DETROIT (AP) — The Kansas City Royals began the game by hitting for the cycle as a team, then Whit …Read More.
MANHATTAN, Kan. (AP) — Jesse Ertz threw two touchdown passes, Winston Dimel added two touchdown runs and Kansas State beat …Read More.
DETROIT (AP) — Paulo Orlando hit a tying, two-run double and Eric Hosmer followed with a three-run homer against Francisco …Read More.