Local
TOPEKA, Kan. (AP) — The Latest on the Kansas Supreme Court's ruling on school funding (all times local): 8:40 p.m. …Read More.
News
SHAWNEE COUNTY- Law Enforcement authorities in Shawnee County are investigating a home invasion robbery. On Friday morning, police responded to …Read More.
LAWRENCE, Kan. (AP) — The city of Lawrence is creating a security plan to comply with a state law allowing …Read More.
OLATHE, Kan. (AP) — A 70-year-old cab driver faces charges accusing him of raping a female passenger in Johnson County. …Read More.
BY JIM MCLEAN Kansas health care providers will urge federal officials to reject Gov. Sam Brownback's proposed Medicaid cuts and …Read More.
HUTCHINSON — A Kansas woman saw her bond increase after she made a first appearance on three serious charges. Michala …Read More.
DETROIT (AP) — Eight automakers are recalling more than 12 million vehicles in the U.S. to replace Takata air bag …Read More.
By Sarah Wasinger John Thissen will begin serving in his new leadership role as Superintendent of Schools for Hays USD …Read More.
SEDGWICK COUNTY— Law enforcement authorities in Sedgwick County are investigating a suspect in connection with a theft of costumes from …Read More.
HUTCHINSON – Investigators are working to determine the cause of a Friday morning fire at Crossroads Christian Church in Hutchinson. …Read More.
BARTON COUNTY– One person was injured in an accident just after 8p.m. on Thursday in Barton County The Kansas Highway …Read More.
Sports News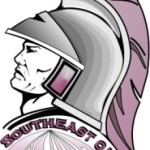 The Southeast of Saline Lady Trojans dodged a bullet in the first inning of their opening game of the 3A …Read More.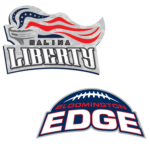 After two weeks on the road, the Salina Liberty will return home to the Salina Bicentennial Center Saturday night and …Read More.
****as of 4:30PM still in a WEATHER DELAY. Next update from KSHSAA will be at 6:00PM regarding whether the meet …Read More.
By Dusty Wiegert SALINA, Kan. – The Inaugural Jack Petty Memorial Sprint Car Showdown featuring the GoMuddy.com NSL/NCRA Sprint Car …Read More.
Contributed by Tyler Henry The Southeast of Saline Trojan track team will be well represented at the State track meet …Read More.